City Council clamp down on benefit cheatsA MOTHER and her son have been sentenced after...
Can Brit Asian's support England? ...
Court hears husband and in-laws believed Naila Mumtaz was possessed A HUSBAND and his family...
The Immigration Dilemma Over the course of British history, the question of immigration has been...
The  7th annual The Sikh Awards 2016 returned to the UK  at Park  Plaza  Hotel,  Westminster ...
Wolverhampton Family Search Crash Justice A Wolverhampton man says he is still seeking justice 26...
[td_block_social_counter facebook="tagDiv" twitter="envato" youtube="envato" open_in_new_window="y"]
Advanced Revenue Loaning Programs That Give Prompt Light Terminology Lending Products Off bucks and nowhere to show? During an economic problem, you'll need a caring lover...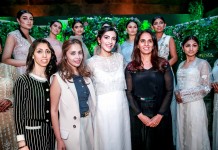 26th March 2017, London: After amassing cult popularity the world over in destinations such as the UAE, India, Kenya, Singapore, Sri Lanka, South Africa, Hong...
Hit production back at Birmingham threatre where it premiered 13 years agoTHE hit BAFTA award-winning film East is East is returning to Birmingham –...
Muid Khan named one of the top Legal professionals in the country A BANGLADESHI Barrister has been named one of the top Legal professionals in...
Number of women attending cervical screening falls to a 20-year low Two women die every day of cervical cancer in England Research...
About Qasim Majid: Qasim Majid is a technology entrepreneur and the CEO and founder of Wow Zone – a digital marketing agency. He has been...
Bolton Ace dreams of Hollywood as he gears up for World Title showdownAMIR Khan loves Tinseltown so much that he says he may move...