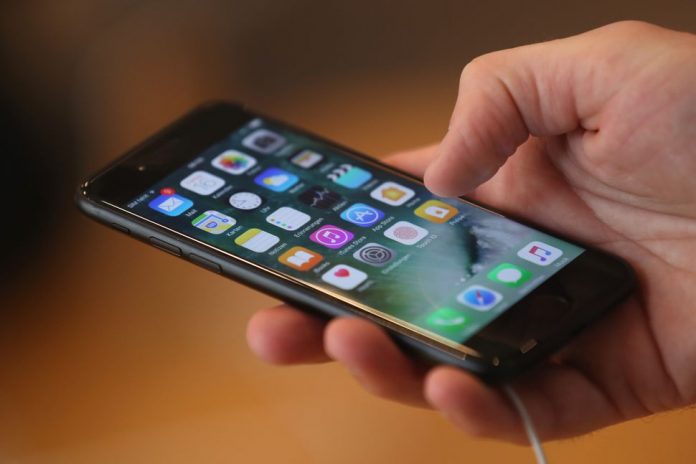 Research suggests Vodafone, EE and Three are continuing to charge customers for the mobile phones they buy as part of a contract, even after the cost of the handset has been paid off.
Customers who do not take out a new contract are paying an average £22 extra a month, according to Citizens Advice.
The government said the mobile firms needed to inform customers when they had paid for their handsets.
The operators said that their billing systems were fair.
Minister for Digital, Matt Hancock said, "It's only right that mobile customers should be notified when they have paid off the price of their handset, and that their future bills should reflect this.
"I welcome Citizens Advice's call for better billing information for consumers, and hope that providers will now take the initiative by clearly separating the cost of handsets and tariffs in mobile contracts."
Vodafone told the BBC it strives to give customers "the price plan that best suits them".
"Wherever possible, we contact customers nearing the end of their contract to offer them a range of options. These include being able to upgrade their handset, receiving an extra allowance to enhance their existing plan or, if they choose, a sim-only plan," the firm said in a statement.
Three said, "Whenever a new customer signs with us, we make the end-date of the contract term very clear. We also let them know that they can contact us at any time to discuss the range of options available should they wish to change their plan with us."
And EE commented, "Separating phone and tariff doesn't always represent the best deal for consumers, it can sometimes result in them paying more."
O2 does separate airtime and device costs and chief marketing officer Nina Bibby said, "Forcing customers to continue to pay for a phone they already own not only hits their pockets but undermines trust and the reputation of the industry."
The study found the majority of those who take out a mobile phone contract with the cost of the new handset included in the price will have paid off the price of phone over a period of two years.
According to the study, people aged over 65 were the most likely to be stung – with 23% staying on their contract past the end of the fixed deal period.
Overall, 36% of people with a handset-inclusive contract failed to change it after the end of the fixed deal period.
Gillian Guy, chief executive of Citizens Advice, said: "The cost of handsets are hidden within some mobile phone contracts giving phone providers a way to exploit their customers.
"It is clearly unfair that some phone providers are charging loyal customers for handsets that they have already paid for. It's especially concerning that older customers are more likely to be stung by this sharp practice."
"Providers could make it much easier for consumers to compare prices by separating out the cost of handsets from the cost of services like data and minutes for all contracts; that way it would be much clearer what they're paying for," she added.