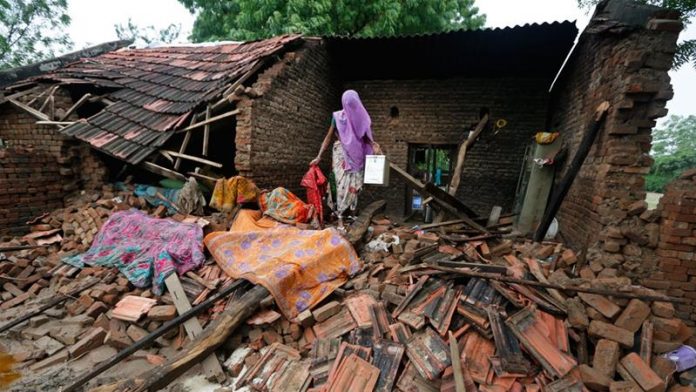 Almost 700 have been killed and around 16 million thought to have been affected following the extreme weather across Bangladesh, north-east India and Nepal.
Reportedly, between 20% and 30% of the populations of Nepal and Bangladesh, and around 450,000 people in the Indian state of Assam are living in emergency camps.
Humanitarian agencies say that the flooding is likely to cause a long term impact on agriculture and food security, claiming that more than 440,000 hectares of agricultural land has been destroyed in the weather.
The significant impact on water sources is also worsening the situation. The floods, which have struck at the start of the planting season, have left sources contaminated and have damaged schools and their learning materials too.
The rising water levels have left 225 bridges damaged in Bangladesh, disrupting the supply of food and medicine to people displaced, according to aid workers.
Mark Pierce, the country director for Save The Children Bangladesh, said, "We're expecting to see the flooding get significantly worse in central and southern parts of the country."
"People are going to be displaced, water-borne diseases are going to be a problem and food supply will be a problem.
"Our focus now is that we are able to address the water problems and needs, and to provide foodstuff and cash," added Mr Pierce.
The relief efforts have been made more difficult as a result of the effect the floods have had on local transport networks such as the railways and roads.
Nazrul Islam, who lives in the Satkua village in Kisghangunj, India, said the floods have affected 400 of the 600 homes in his village.
"I have to walk for 8km to reach the nearest road,"
"People are eating one time instead of three times a day as the remote areas still remain disconnected from the district headquarters," he added.
The monsoon hits South Asia annually with hundreds being killed and many thousands being displaced and affected every year, but this year's floods are thought to be the worst in a decade.