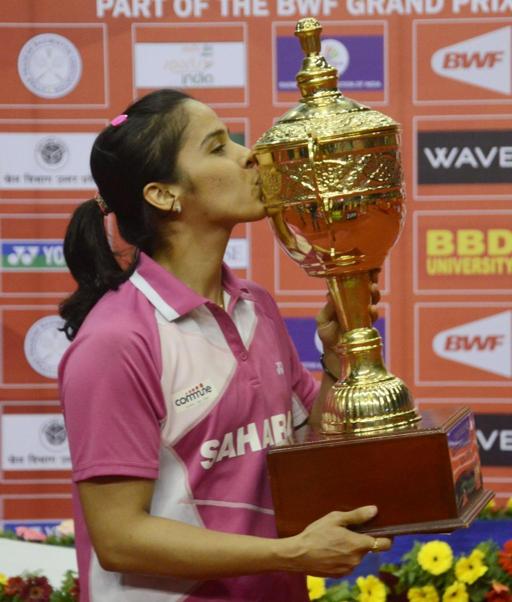 Indian shuttler, Saina Nehwal gave a fantastic show against Sun Yu and won the Australian Open Super Series women's title at the Sydney Sports Centre.
She said: "It is wonderful to win Australian Open prior to the Olympics. It is very satisfying to beat two world champions and a junior world champion (Malaysian Goh Jin Wei) in one tournament."
This is the champions second Australian Open win and with this victor, the World No.8 has succeeded in claiming her initial title this season.
The win promptly increases her chances of a second successive podium finish at the Rio Olympics 2016.
Saina had a remarkable 5-1 record preceding the final and she only took the lead further with a solid display in the second and third game.
Saina Nehwal shuns the "natural talent" label that is thrust upon her by the Indian media and says that only hard graft and good coaching has given her this opportunity to turn the Olympic bandminton bronze she won four years ago in London into gold at the Rio Games.
"Whatever I am today, it's because of my coaches," Nehwal said following her victory at the Australian Open.
"They taught me smash, dribble and net game in copybook style and I trained five to six hours daily to master them.
"I am a worker and my coaches know how to get the best out of me," added the 26-year-old, who became the first Indian shuttler to win an Olympic medal in 2012.
Nehwal, who will be 30 by the time the 2020 Olympics come around in Tokyo, believes Rio is her finest opportunity of gold.
She said: "For 2020, it depends on my progress and health conditions. Rio is an ideal place to showcase my game.
"You can't predict results. You need hard work and God's blessing, apart from support from the fraternity."