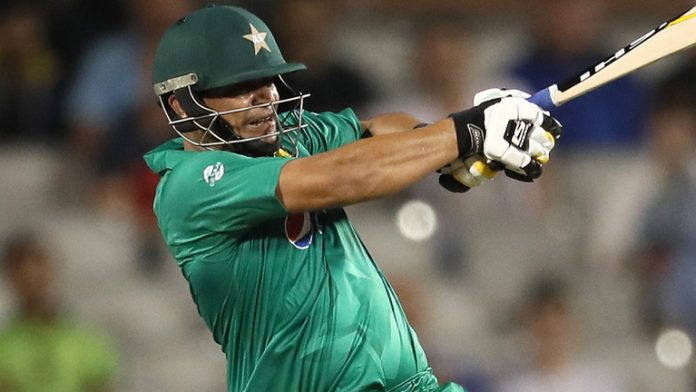 Pakistan batsman Khalid Latif has been banned from all forms of cricket for five years following a spot-fixing inquiry.
A Pakistan Cricket Board (PCB) tribunal handed down the punishment to the 31-year-old after finding Latif guilty of all charges at a hearing on Wednesday.
It follows a long-running investigation into corruption in the Twenty20 Pakistan Super League.
Latif was found guilty of fixing or taking a bribe to underperform, failing to disclose corrupt approaches and soliciting players into corrupt acts, and was fined one million Pakistan rupees (£7,020).
"There are cases you don't feel happy winning, because it's unfortunate to see a player being banned. But he is responsible for tarnishing his own career, and all fixing allegations against him have been proved," said PCB's lawyer Taffazul Rizvi.
Sharjeel Khan, fellow Pakistani batsman, was also banned for five years last month, with two and a half years of his ban suspended.
After they failed to report suspicious approaches, Mohammad Nawaz and Mohammad Irfan have also been sanctioned as part of the inquiry.