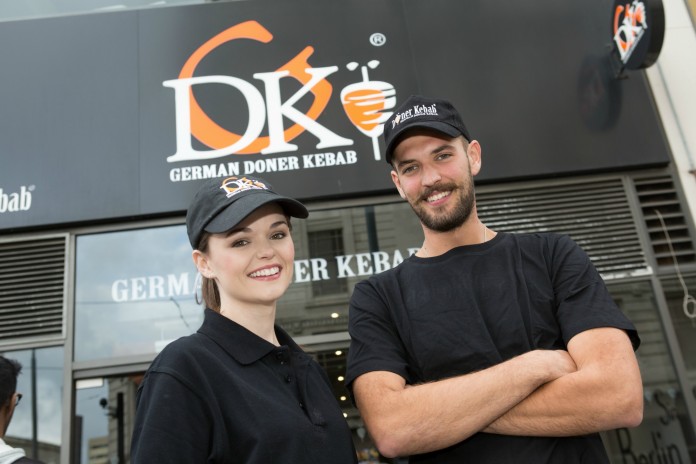 The country's fastest-growing street food chain, which happens to be Halal and healthy has won the title of England¹s Best Takeaway.
A panel of judges at Food Awards England awarded the prize to the Bull Street, Birmingham branch of German Doner Kebab at the star-studded event in Manchester¹s Mercure Piccadilly Hotel.
This modern version of the humble fast food contains less than half the calories of your normal Doner Kebab and has already taken the Middle East and continental Europe by storm.
It is marketed in the UK by Glasgow businessman Athif Sarwar, who said:"We have turned a traditional late night takeaway favourite into a delicious, nutritionally-balanced meal which can be enjoyed at any time of the day or night.
"Our main ingredients are 100% succulent beef and pure chicken fillets, while our fresh, locally produced vegetables are delivered and prepared daily.
We make our own unique bread and a range of special sauces, with virtually no preservatives or additives. In past few months we have opened seven GDK outlets in London, Birmingham and Manchester and Swansea is next.
Our aim is to become the UK¹s first national kebab chain and we are well on our way to achieving this."
GDK was initially named as the Best takeaway in the Midlands, beating the North of England and the South of England in the regional category and then went on to crowned best in England.