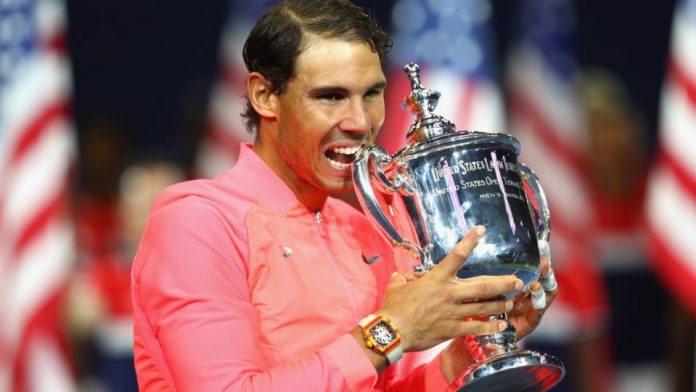 Rafael Nadal won his third US Open and 16th Grand Slam title with a straight set over South Africa's Kevin Anderson in New York.
The Spaniard stormed to a 6-3 6-3 6-4 victory in Sunday's final at Flushing Meadows.
"It's just unbelievable what happened this year," said the world number one.
"After a couple of years with some troubles, injuries, sometimes playing not good – since the beginning of the season it has been very, very emotional."
Having won the French Open in June earlier this year, 31-year-old Nadal has now won two Slams in the same year for the first time since 2013.
Of his Uncle Toni, with whom he will no longer be working he said, "I can't thank him enough for all the things he did for me."
"Probably without him I would never be playing tennis and it's great I had somebody like him pushing me all the time."
Carlos Moya will be taking sole charge of coaching Nadal from 2018.
This season's Grand Slams were shared between Nadal and Roger Federer, with the latter taking home the Australian Open and Wimbledon titles.
With 19 Grand Slam titles, Federer remains at the top of the men's all-time Slam list, three ahead of Nadal, who has now won 10 French titles, three US, two Wimbledon and one Australian.