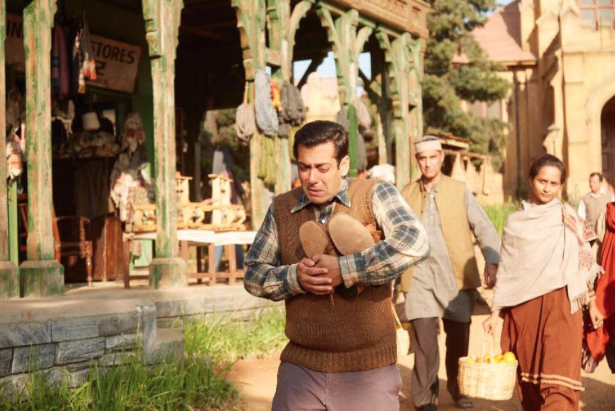 Salman Khan has released the third track from Tubelight called Tinka Tinka Dil Mera, beautifully sung by Rahat Fateh Ali Khan. Composed by Pritam and with soulful lyrics penned by Kausar Munir, Tinka Tinka Dil Mera invokes love and the sense of loss.
This isn't the first-time Salman Khan and music legend Rahat Fateh Ali Khan have come together and created magic. They have created several chartbusters including Jag Ghoomeya, Tere Mast Mast Do Nain and Dagabazz Re, songs that audiences have fallen in love with over and over again. Fans are now overjoyed with their reunion in Tubelight.
In fact, when the makers released the audio of the song first, fans went crazy and flooded social media platforms demanding to see the video Tinka Tinka Dil Mera. The makers released the video just an hour later as a special treat.
The song opens with Salman Khan saying goodbye to his brother Sohail Khan, who is leaving to join the army. A grief-stricken Salman is seen pining for his brother in the hope that he will return safe and sound.
The visuals combined with soulful music and the beautiful words will definitely tug at your heartstrings.
Tubelight starring Salman Khan is directed by Kabir Khan and produced by Salma Khan and Salman Khan. The film is slated to release worldwide this Eid on 23rd of June 2017.
Watch the song to Tinka Tinka here: