 Birmingham's Culinary Scene is Thinking… Seafood!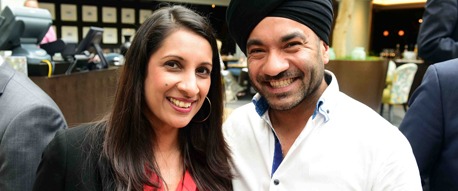 Whilst  most of us are thinking about sun, sea and sand, Birmingham's culinary scene is thinking about seafood!

 

Two openings this month have seen the long awaited Nosh and Quaff take shape on Colmore Row and Vivaanta light up the Mailbox canal out of no-where.

 

Nosh and Quaff is the latest venture to be launched by the Lasan Group at 130 Colmore Row and adds to a growing food scene in that part of the city.

 

After a  £1 million refit, the previously derelict Colmore Row building is  set to become one of the  most prominent restaurants in the Colmore Bid area. It already borders Pure Bar and Kitchen, Chung Ying Central, The Bureau, The Lost and Found, and The Botanist to name but a few.

 

Whilst we assume lobster is the height of luxury, Nosh and Quaff plans to make it an "everyday dish", pricing a whole lobster and chip at £20 and serving lobster rolls for lunch.

 

There are half a dozen regular items on the menu including ribs, burgers, crab claws and hot dogs. So expect lots of smokehouse favourites and the best of surf and turf. The whole vibe is dirty glam and a must visit for a raucous night out.

 

Vivaanta is a new Indian restaurant  on the other side of the city having taken over the site of the old Kinaree Thai. Lit up in red black and white, the floor to ceiling windows lets lots of light in as well as providing great views of the Mailbox and the Cube.

 

Vivaanta means 'to live well' and  the team have taken traditional Indian cooking and put an artistic twist on it to create this innovative seafood and spice restaurant.  As well as your classic chicken and lamb dishes, it's a predominantly seafood menu. You can enjoy a vast array of delights from the ocean including lobster, prawns, scallops, sea bream,  seabass, crab and monkfish.

 

The highlight is a  spectacular slow-cooked Lobster dish.  Sautéed in olive oil with spilt mustard seeds, crushed garlic, shallots and chillies, reduced in a sweetened plum tomato stock and finished with coconut milk and coriander, it really does taste as exquisite as it sounds.

 

A fine dining Indian restaurant is just what's missing from the Mailbox/Cube complex and with an extensive fine wine list and cocktail menu, this is sure to be a firm favourite for those who enjoy the finer things in life.