 Harleen and Rajveen's Personalised Clothing Range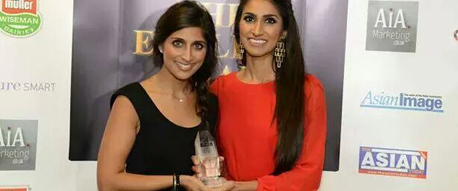 1. Introduce Yourself.


Harleen & Rajveen Takhar are the creators of the award winning clothing brand, Little Putar, which specialises in creating products featuring funny Punjabi slogans and phrases for babies, children and adults. The idea behind the brand was to create something to help British Asians celebrate their cultural identity.
2. Tell me about Little Putar. What does it offer?


Little Putar is a quirky Punjabi clothes collection which features funny Punjabi slogans, phrases and popular surnames. This range includes babygrows, t-shirts and hoodies for 0 – 11 year olds and features slogans such as 'I Love Masi', 'Daddy's Little Accountant' and 'My First Eid'. Little Putar also offers customers the opportunity to personalise their items to provide something for everyone across all cultures and religions.

We actually started out purely as a babywear and childrenswear brands but due to popular demand we added an adults range shortly after we launched. Our 'I'm Punjabi and We Don't Keep Calm' range has been one of our best sellers!

All of our products are eco-friendly and sourced from the UK to support our economy. We also use the brand to champion social causes such as lohri for girls and female infanticide through our 'Save the Girl Child' range. We were also invited to support the Gaurav Bains charity ball last year to encourage more Asians to become bone marrow donors.
3. After winning Best Online Business at the English Asian Business Awards last year – you've had quite a journey, why did you decide to venture into this industry?


The genesis of the brand was Harleen's daughter. As sisters and second generation British Asians, we wanted to create something unique to share with the next generation. The birth of the family's first grandchild really brought home the importance of teaching our children all the things that we take as a given when it comes to culture and traditions. This was a fun, interactive way for us to do that – we like to think of it as 'culturally conscious' fashion.
4. Describe an average day in your life.


No two days are the same in this business. You could be designing and brainstorming one day and sampling materials the next. The one thing that is constant is our customer service; most days involve calls and emails.
5. Secret to your success?


We set out on this journey with a personal ambition to help the next generation celebrate their culture. Our achievements have been rooted in our unwavering belief in making this happen and working hard to achieve it! Think big and don't dwell on the scrapes and bruises you get along the way – where a door closes, a window opens. The support we have had from friends, family and fans has also been invaluable.