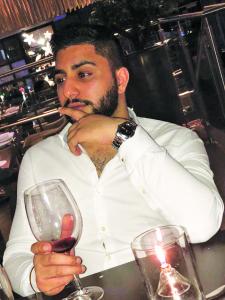 Our very own Graphic Designer and on the side Journalist – Anil Singh Gill brings his Food & Drink Reviews to The Asian Today, bringing all the news from hot restaurants to cool bars and everything in between.
The Leafy suburb of Harborne in South Birmingham has many Gastro style pubs and Traditional Boozers but not many in terms of Desi Pubs. There is a new pub on the Desi Bar and Grill scene, the Copper Fox Grill in Harborne a lovely pub Located about 5 minutes from Harborne High Street and great links and to the City as well.
The Copper Fox Grill has a friendly feel great for families to come and dine or to catch up with friends over a grill and a few drinks, it has a lovely outdoor area great for sitting in the summer.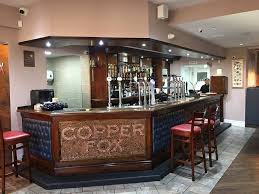 Upon entry for of the establishment there is a giant board that displays the Copper Fox made out of one and two pence copper pieces which is a nice touch to the pub. The decor is nice with a modern and contemporary feel.
The drinks menu hosted local and craft ales, draught beers and some imported and limited edition spirits.
Now the menu is reasonably varied with a variety of curries, grills and Vegetarian and Vegan options the fish pakoras and king prawns stood out for me. They were packed full of flavour and went well with a pint. Definitely a sizzling feast and the mint chutney was flavoursome and went well with the new fish and seafood dishes.
I would definitely recommend going for a tasty mixed grill, they also do a takeaway service.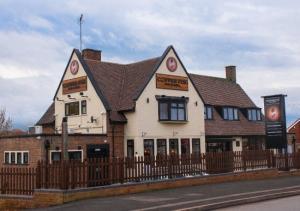 Copper Fox Grill
156 Quinton Rd,
Harborne,
Birmingham
B17 0RP