Sangeeta Kohli
Bio:
I am a solicitor based in the Family Law team at Irwin Mitchell in Birmingham. I specialise in all aspects of family law including divorce, financial matters arising from a divorce or the breakdown of a relationship and children disputes. I am a member of Resolution, committed to resolving cases in a constructive manner. I am also a committee member of BPS Aspire Talent committee, supporting other young professionals across Birmingham in their development.
The sole ground for divorce in England and Wales is that the marriage has irretrievably broken down. It sounds obvious and simple enough. However, the current law requires this to be proven using one of five facts; three of which attribute blame to the other party.
This effectively means that without having to wait up to 5 years, one person will have to be at fault. This "blame-game" can start the proceedings off in a negative manner and set a hostile tone going forward – which is unhelpful when there are important issues such as the children and finances to discuss.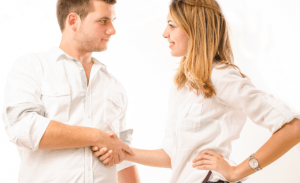 The government seem to have recognised that attributing blame is antiquated and obstructive. They are discussing a new Bill in Parliament which replaces the need for evidence and removes the possibility of contesting the divorce. If this bill passes through Parliament, then hopefully an amicable divorce can become the norm.