Muslims for Britain is a new British organisation talking about British issues faced by Muslim business people. The group has decided that their first...
Head of Ofsted, Sir Michael Wilshaw, urges inspectors to penalise educational institutions where they believe the Face-veil 'hinders learning or social interaction.' Chief Inspector Wilshaw...
Known for being an advocate of Good Health and Fitness, international film megastar Akshay Kumar will be featuring in a video campaign by WHO...
South and City College Birmingham has been working closely with Microsoft to launch a brand new Showcase Classroom, based at the college's Digbeth Campus. Opened...
Birmingham city councillor Waseem Zaffar was caught in a heated debate with Tommy Robinson, head of anti-Islamist group Pegida. Waseem didn't  pull his punches. He...
Desixpress
The archetypal family dynamic is about to be turned spectacularly on its head this Spring...
Hindus have criticized Coldplay music-video hit single featuring Beyoncé Knowles and titled "Hymn For The...
The Victoria Film Festival (VFF), the largest showcase of independent films on Vancouver Island, Canada...
Sports
PharmaNutricals continue to make revolutionary changes in the world of Sports Nutrition & Supplements and...
Shak Khan (Raja Sony Palwan) Hailing from the village of Sochani near the town of...
An Indian youngster has become the first batsman to make 1,000 runs in an innings...
Technology
The video games and interactive entertainment industry in London is set to receive a boost of £1.2m to launch Games London, a groundbreaking new...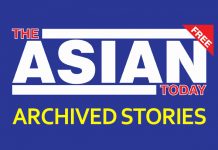 Firefox Opts for HTML 5 The latest Mozilla Firefox update has given users a glimpse of using browsers without the need of flash. Since Mozilla...
LATEST ARTICLES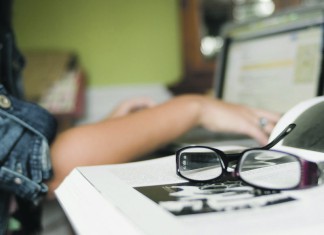 Figures were recently released by education consultancy SchoolDash showing that girls in single-sex schools got better results at GCSE level than those who attended mixed-sex schools. Girls' schools in London did particularly well in comparison to co-educational schools. Of course,...
Sunny Deol, most famous for his roles as angry young man on screen is back to give audiences a blast from the past with an action-packed gripping sequel to his 1990 hit 'Ghayal'. Ghayal Once Again takes us back to the...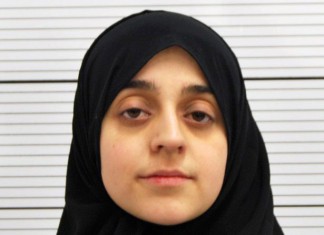 Tareena Shakil, 26 a Sparkbrook mum has become the first British woman who has returned from Syria to be convicted with the offence of taking her toddler son to syria to join Islamic State. On her return to the UK...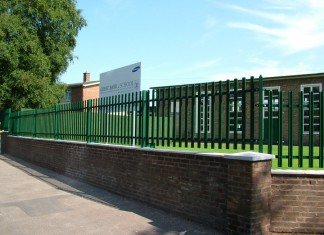 A 14-year-old boy has been arrested in relation to a bomb hoax that caused Birmingham's Great Barr School to be evacuated. The young boy was arrested and detained on Thursday Morning In suspicion of being responsible for the bomb threat...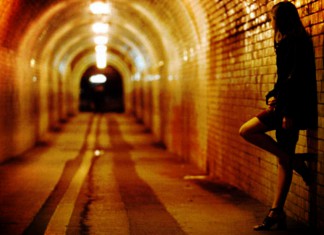 Hodge Hill Councillor Majid Mahmood calls for a red light district to be set up in Birmingham to drive prostitutes away from family homes. The Birmingham councillor has urged police and council bosses to consider a designated red light...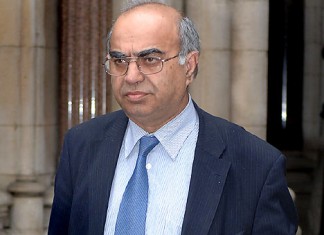 Councillor Muhammad Afzal has refused to resign the position of Lord Mayer-Elect, despite being urged by Labour Leader John Clancy. The Birmingham Councillor recently came under-fire when he made derogatory comments about the government's Prevent-anti-terror scheme, accusing David Cameron of...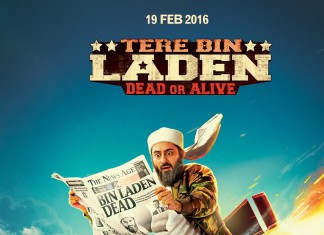 The 'Osama Bin Laden factor' is back in Bollywood with 'Tere Bin Laden: Dead or Alive', the sequel to 2010 hit comedy 'Tere Bin Laden'. The film's trailer was recently released and it received positive response from the viewers....
Birmingham MP Roger Godsiff is urging the Prime Minister to over turn decisions to deny life-saving medicine to cancer sufferer Khalid Younis. The father-of-four was diagnosed with a chronic form of Myeloid Leukaemia and is being treated at Birmingham's Queen...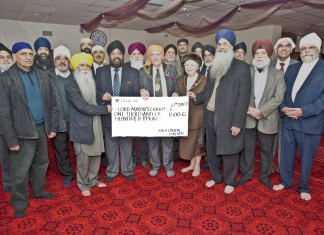 The lord Mayors charity Appeal is £1,500 closer to its target thanks to a donation, received this week, from the Sikh Union Club. The money was raised by participants who took part in their annual 'Guru Tegh Bahadur Ji Charity...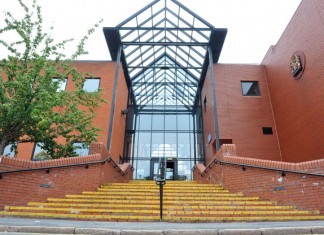 A husband, who stabbed his wife in a fit of rage, has been imprisoned for six and a half years. Bharat Patel, 51, admitted to wounding Taruna Patel with intent in the knife attack which took place in their family...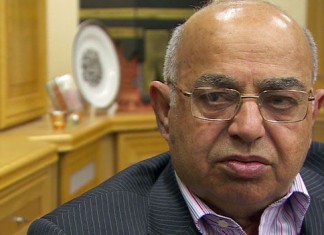 Muhammad Afzal who is also a Birmingham City Councillor has called for the boycott of the prevent programme an anti-terror scheme, set up by government. The scheme now also includes Ofsted inspections of Madrassas (Islamic religious schools) The Chairman of...
One Million views in One Day British Asian singer Jaz Dhami has landed his first Bollywood song - he's not only singing it, but has also featured in the music video from the film Sanam Re. The movie Sanam Re is...