We're calling for schools, colleges, youth centres and community centres to be directly involved in our 'Stand up, speak out and reject Forced Marriage'...
In 2013 the Rana Plaza in Bangladesh collapsed killing over 1100 garment workers and reigniting the debate around worker safety issues and the human...
The British High Commission in partnership with the British Asian Trust and the Taj Mahal Palace Hotel, hosted a glittering charity reception and dinner...
Students visited the recently launched central Walsall store, where they heard from managers about the firm's history, from how it first started to its...
"Freedom is never a gamble, we risk nothing by taking back control. That's why I will Vote Leave on 23 June and would encourage...
Desixpress
Talent doesn't discriminate; it knows no biases, it has no preferences. It only celebrates meritocracy....
Baaghi is the story of Ronny, a rebellious 23-year-old from Delhi. Fearing his unruly and angry temperament his...
85,000 people will head to Victoria Park, Smethwick on 16-17 July for the annual Sandwell...
Sports
A talented English striker has become the first footballer in the UK to sign a...
England Spinner, Moeen Ali, took to the Twittersphere to express his outrage at being detained...
Manny Pacquiao is one of a handful of people who believe that Amir Khan has...
Technology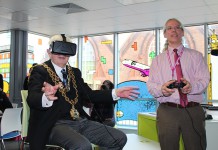 South and City College Birmingham has been working closely with Microsoft to launch a brand new Showcase Classroom, based at the college's Digbeth Campus. Opened...
The video games and interactive entertainment industry in London is set to receive a boost of £1.2m to launch Games London, a groundbreaking new...
LATEST ARTICLES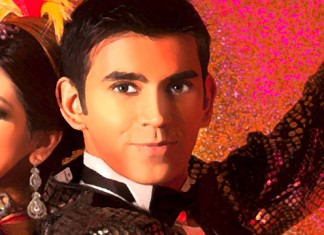 Now how many of us dream of that someone special that would come into our life, well all of us really. Well that is definitely the case for London based singleton Katrina Pawar played by Sohm Kapila who dreams...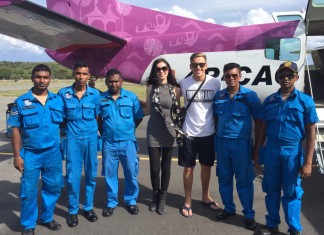 A documentary-maker from Leicester spent over a year in the company of 52 beauty queens to reveal unknown hidden truths about the much talked about Miss England pageant, which received over 22,000 entrants last year alone. The documentary titled Miss...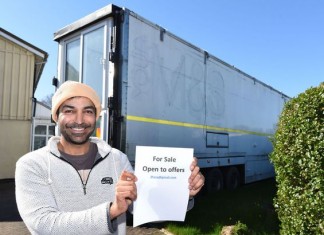 Branded as an 'eyesore' by the locals, 43-year-old Azam has no choice but to sell his converted delivery lorry or face further legal action, but most don't know that there is more to the large vehicle, than meets the...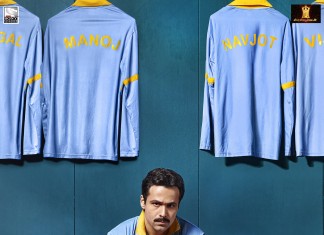 Releasing internationally through Grand Showbiz Media & Entertainmenton 13th May 2016. The most anticipated film on the life of one of the most celebrated and controversial cricketers in India's history, Mohammad Azharuddin, is set to bowl audiences on 13th May...
"These actions are an attack on the proper system of immigration control and also the institution of marriage." A ringleader, in charge a fake visa weddings-for-cash operation, has been jailed after he was caught out at his own fake marriage...
Buffet restaurant chain, Jimmy Spices has closed its doors in three prime Midland locations, with owners adding it will not re-open. Restaurants in Lower Parade, Sutton Coldfield; Station Road in Solihull and Windsor Street in Stratford-upon-Avon closed their doors for...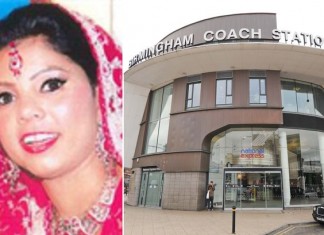 UPDATE - Walsall woman, who was believed to be missing with her 21-month old daughter, has been found. There were fears for the safety of missing mum, Sandeep Kaur and her young toddler daughter as the pair failed to return...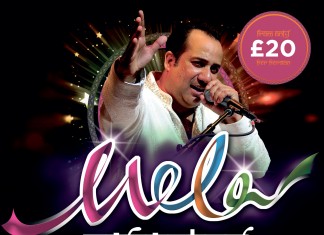 It's the first time that the prestigious venue Ricoh Arena are to host a two day Mela inviting music lovers from across the country to take part in this colourful festival.  The Mela open on the 12th August with...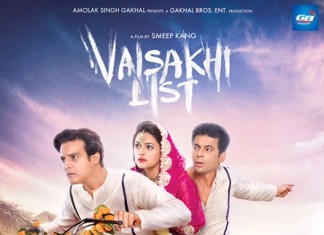 After releasing a plethora of Punjabi hit films such as Ambarsariya, Sardaar Ji, Punjab 1984, Jatt & Juliet, B4u Motion Pictures is proud to present its next release Vaisakhi List, out in UK cinemas on April 22. The film features...
Foxdell Infant School, Dallow Road, Luton was very fortunate in hosting a Holi Festival on Thursday 24th March 2016. Holi is traditionally known as the 'Indian Festival of Colours'.   During Holi Hindus celebrate the ending of winter and the coming of spring by showering each...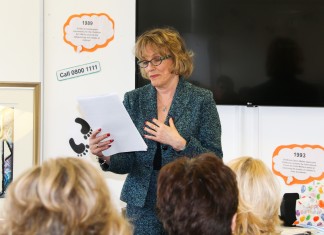 1. Before setting up ChildLine did you realise how big the problem was?   I was beginning too. I remember the moment clearly, we launched after one of the programs I made. We had been talking about child abuse and...