Screenings have now been announced for Birmingham Indian Film Festival (BIFF), supported by Birmingham City University and the BFI, part of the UK and Europe's largest South Asian film festival, opening Friday 21st June until Monday 1stJuly 2019. 
This year marks our5thanniversary, showcasing a rich assortment of entertaining and thought-provoking independent films that have been winning awards and making global impact, including India's new wave of LGBTQ+ films.
The Festival is presented by the Bagri Foundation London Indian Film Festival which is celebrating its own 10thanniversaryand is extending to Manchester and Bradford. 
Birmingham Indian Film Festivalwill run across the city for a phenomenal 11 days at existing partner venues: Cineworld Broad Street; MAC Birmingham, Cannon Hill Park; and The Mockingbird Cinema and Kitchen, Custard Factory. This year we welcome new partner venue Centrala based in Digbeth.
Cary Rajinder Sawhney, Executive & Programming Director of the festival said: "The Festival has dynamically opened the UK media and audiences to Indian and South Asian independent cinema in all its linguistic diversity, and that's something we are extremely proud of. Punching above our weight as always, this year is probably our strongest programme ever with exciting Midland premieres, rarely seen archival masterpieces, and some seriously cutting-edge dramas and documentaries."
The 5thAnniversary celebrations will open with a sparkling red-carpet event at Cineworld Broad Street, for the Birmingham Premiere of the hard-hitting Article 15, starring India's hottest male star Ayushmann Khurrana,ahead of its UK and worldwide release later in the month.
The Festival is particularly delighted to welcome Anurag Kashyap, in a rare chance to hear the experiences of India's most famed cult director. A unique talent and India's best-known filmmaker on the global festival circuit. His Netflixseries Sacred Games was a global smash hit and is set for season 2.
Cary continued"We are very proud that the Festival is in its 5thyear and building a new cinema audience in Birmingham. Over 70% of those surveyed during the 2018 festival were new visitors to Cineworld, MAC Birmingham and The Mockingbird cinemas combined. The festival also saw an increase in understanding of South Asian cinema for over 90% of audiences, with 56% first time attendees. It's also very exciting that the films shown last year were supported by diverse audiences from across all communities in the city."
To help celebrate its 5th anniversary the Festival welcomes Midlands born actor Antonio Aakeel best known for his roles in City of Tiny Lightsand the hit film Tomb Raider.
Antonio added"I was fortunate enough to be part of the festival last year with my film Eaten by Lions which won the audience award for Best Filmand I am honoured to be returning to the Festival team this year as an ambassador for its 5th anniversary. It's an important time to showcase the varied and diverse stories that South Asian independent cinema has to offer and is a great platform for both emerging and established talent. I'm hoping my involvement will only increase the incredible engagement the festival receives from film makers and film lovers alike."
Antonio joins BBC Radio WM's popular afternoon presenters Sunny and Shaywho have been ambassadors for the overall festival (London and Birmingham) for the last 8 years.
Professor Rajinder Dudrah, Indian cinema expert and Professor of Cultural Studies and Creative Industries at Birmingham City University's School of Media, said: "Birmingham City University is delighted to once again be a headline sponsor of such an important and inspiring event as it marks its 5th year in the city. Birmingham Indian Film Festival is a real celebration of the vibrancy of independent cinema, heritage and culture of South Asia. As a city with such strong links with India, Birmingham is the perfect place for the Festival to be held and we are proud that the University will be involved."
Further highlights of the festival and true to the festival's mission to screen films about real people's stories, audiences will be able to deep dive into the Extra-Ordinary Livesstrand, with amazing documentaries and dramas from across South Asia featuring the award-winning romantic drama Sir. An audience favourite at Cannes, Sirlooks at the age-old divide between the classes in India. Further highlights include the Birmingham premiere of the unforgettably feel-good documentary My Home India.  A little-known story set in WW2 where the Polish ambassadorial team in Bombay and supported by a local Maharaja, dispatch food relief to Polish women and children.
Keeping the Festival's reputation as the Punk Rock of Indian film festivalsthe Young Rebelstrand literally busts all the stereotypes with an action-packed, fun and thought-provoking bunch of movies exploring younger lives. The Festival welcomes the return of the multi-award-winning female Director Rima Das with her must-see Bulbul Can Singand the heart-warming film Chuskit, a young girl whose dreams of going to school are cut short after an accident that leaves her disabled.
Film, Power and Politicsoffers a critical insight into the fast-moving political changes within South Asia.  It features the compelling Bangladeshi drama Saturday Afternoon; Gandhian values black comedy #Gadhvi; and Kashmir-based Widow of Silence; just afew films to look out for.
One of Kolkata's finest masters, Buddhadeb Dasgupta will attend for a Q&A alongside his magic realist film The Flight. Audiences will also have a rare chance to see the works of talented, emerging film makers who are exploring themes of South Asian Experience as part of the Satyajit Ray Short film Award.  The winner will be announced at the London festival closing night.
As usual, we expect a host of filmmaker Q&As and special guests with a highlight being the eagerly anticipated return of festival favourite director Anurag Kashyap, who has grabbed headlines with Sacred Games and Gangs of Wasseypur (the 2012 opening night film for LIFF).
Other talents expected are the popular Punjabi heavyweight Gippy Grewal who brings the generation gap social drama, Ardaas 2, set in Canada, which hits UK screens on general release on 19 July 2019.
We are delighted to welcome back our regular partners including Birmingham City Universityand Asian Business Chamber of Commercewho share our passion for Asian arts and culture. We also thank the BFI, awarding National Lottery funding, for their ongoing support, plus our many other supporters. This year we are excited to be working with Malmaison Birminghamas our new hotel partner.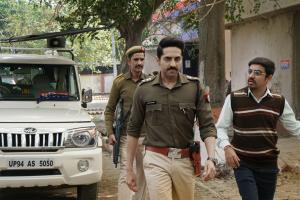 Birmingham Indian Film Festival screenings will be subtitled in English.  Ticket details for all films will be available at www.birminghamindianfilmfestival.co.ukas they go on release.