Each year we look at individuals and organisations that have made a significant impact during the year in the categories that we have chosen.
This year it was so much harder to select the winners as there was so many deserving individuals and organisations, all who have made personal efforts to achieve their given goals in the category.
We would like to thank everyone for their ongoing contribution to the local communities. We all need to play our part in steering and supporting our communities with unconditional willingness to engage inclusively with all community groups. All the winners have been an inspiration to all of us.
A huge congratulation to all the winners!
Full list of winners:
Community Initiative of the Year – Homeless Heroes
A not-for-profit, community interest company. Set up, with the aim, of making a difference to the lives of the homeless community within Birmingham. They receive no funding or grants to continue their work. They rely on the goodwill and generosity of people who are able to support. 
Perseverance for the Youth Award – Birmingham Youth Sports Academy
Birmingham Youth Sports Academy (BYSA) was established in 2002 as a voluntary organisation and has received funding from a number of organisations in order to offer football coaching to young people. BYSA aims to keep the young safe & active, helping them to achieve their targets and goals no matter if its through sports or education. 
Commitment to Grassroots Sports – JABS B8 FC
Jabs was created in 2014 and are a tailored made organisation with a bottom up approach. The people involved in JABS all have a football background and will help young kids by offering them opportunities to learn new skills and mentoring. They have an educational skills programme and engage with the local Police, Fire services and Armed services. 
Male Radio Presenter of the Year – Sunny Grewal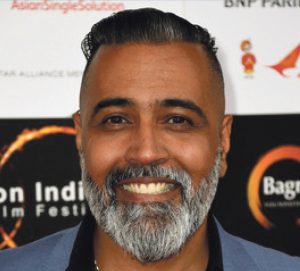 Radio Presenter at BBC WM 96.6 fm, Sunny and wife Shay both present the afternoon show. Sunny previously appeared on Channel 4 'The Family' and has presented the weekend breakfast on BBC Asian Network as well as various tv shows. 
Female Radio Presenter of the Year – Shay Grewal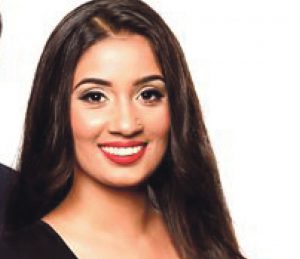 Radio Presenter at BBC WM 96.6 fm, married to Sunny Grewal both present the afternoon show. Shay also appeared on Channel 4 'The Family' with Sunny,  she has presented the weekend breakfast on BBC Asian Network as well as various tv shows. Shay is also a brand ambassador for the London Film Festival. 
Inspirational Woman of the Year – Anita Bhalla OBE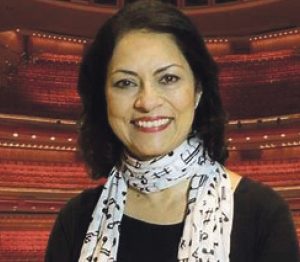 Anita's media career with the BBC has been varied; from being one of the first regionally based bi-media correspondents to being Head of the BBC's Public Space Broadcasting. Anita is currently Chair of Performances Birmingham Ltd (Town Hall and Symphony Hall), Chair of the Creative City Partnership, Board member of the Greater Birmingham and Solihull LEP. 
Inspirational Man of the Year –  Chief Superintendent Bas Javid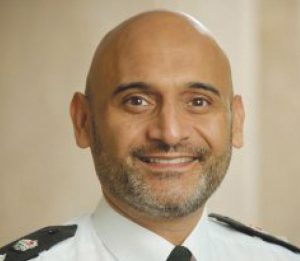 Chief Superintendent to West Midlands Police. Bas joined West Midlands Police as Detective Chief Inspector in 2007; having spent 13 years at Avon & Somerset. He was previously with the Royal Navy and his military service included the Persian Gulf War – for which he received a commendation for teamwork and bravery.  
Commitment to the Business Industry Award – Pathway Group
Pathway is an Apprenticeship Training Provider that manage apprenticeship programmes, training provision and funding opportunities. Pathway also offer networking opportunities to all business through Pathway2Grow and show full commitment to what they do. 
Public Services Award – Preet Gill MP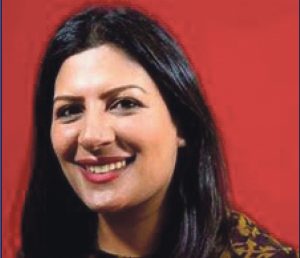 Preet Gill MP is a British Labour Co-operative politician. She is the Member of Parliament (MP) for Birmingham Edgbaston since the 2017 general election. She is the first female British Sikh MP.
Special Recognition of the Year Award – Penny Appeal
Penny Appeal was set up in 2009 to provide poverty relief across Asia, the Middle East, and Africa by offering water solutions, organising mass feedings, supporting orphan care and providing emergency food and medical aid. Penny Appeal have raised funds for many causes and outbreaks across the world. 
Journalist of the Year Award – Satnam Rana
A presenter for the BBC, currently Midlands Today, recently Satnam was diagnosed with Breast Cancer and shared an emotional video diary on social media and to encourage women to check themselves and act if you find anything suspicious. 
Commitment to the Cause – Amrick Singh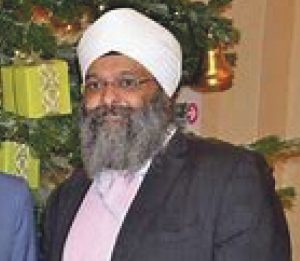 Director of the Nishkam Centre. The Nishkam Centre is a faith inspired third sector civic organisation that merges spirituality and secularity creating a seamless fusion of values, ethics and justice for the common good of all humanity. Amrick works and dedicates his time to community and various projects.  
Editor's Choice of the Year Award – Haroon Mota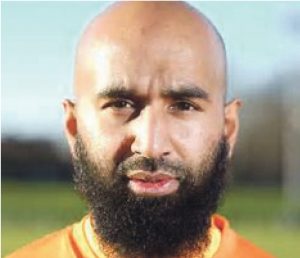 Haroon Mota, fundraising manager for humanitarian charity Penny Appeal and one of the most inspiring people in the Midlands. In 2017, Haroon set himself a challenge of running four marathons in just three weeks. He set himself a target of £20,000 to raise funds to build a solar water power centre which will provide both water and electricity to poor and needy people living in Senegal, Haroon decided to embark on the challenge in memory of his late father who was tragically killed in a car crash. Haroon is also known as the marathon man and helps to encourage men, women and children to take part in any marathon.