Sidharth Malhotra is the new Bollywood hearth-throb on the block and stars in the upcoming action rom-com 'A Gentleman'. The 32-year-old actor has conquered UK audiences with his performances in 'Ek Villain', 'Brothers' and 'Kapoor & Sons'.
Directed by duo Raj and DK, 'A Gentleman' sees Sidharth play a double role for the first time. The film also stars Jacqueline Fernandez and marks the return of Suniel Shetty in a villainous role.
Set in Miami, the film follows the story of Gaurav (Sidharth), who is on a mission to settle down and propose to Kavya (Jacqueline). However, she is dreading the thought of Gaurav down on one knee asking her to marry him. She wants someone risky and exciting. Things get out of hand for Gaurav on a work trip to India, due to a case of mistaken identity and trouble follows him to the US. 
Interview by Sunny Malik – twitter @sunnymalik
Your debut film released in 2012. How much have you changed? 
I feel I've evolved. 'Student Of The Year' was just the beginning. It was a lot to take in at that moment. I was unaware. I don't believe that my personality has changed, but I've just become aware of how the film industry functions. It's like riding a bicycle, you get better with time. I learnt on how to conduct myself with the press, in public and with fans. I was pretty clueless when I started out about these additional important factors.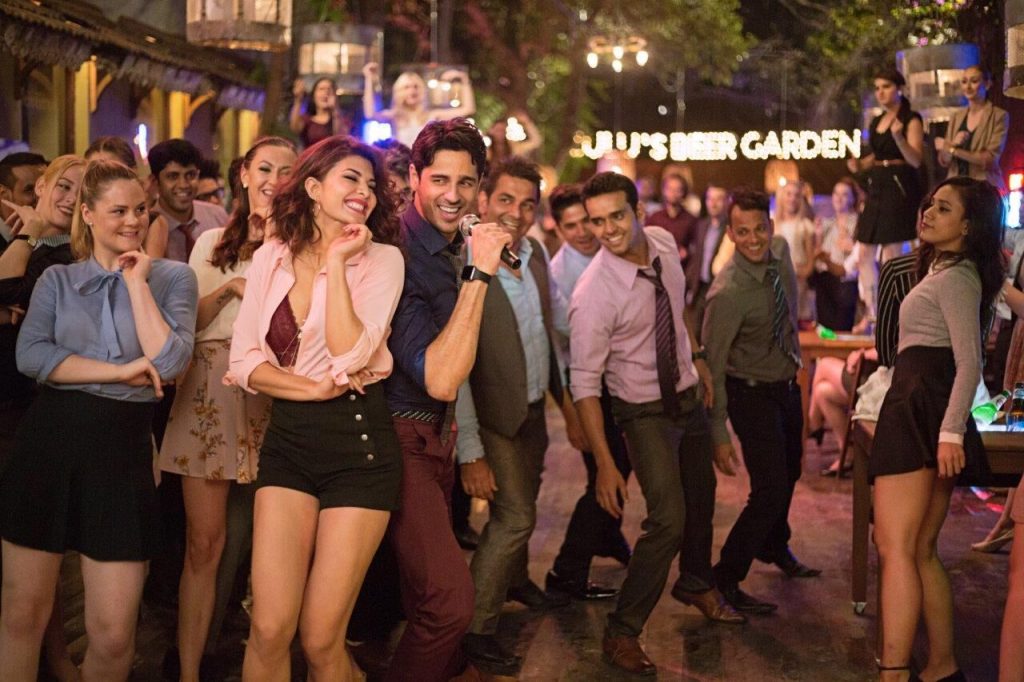 How do you make your film choices? 
It's important to have a good story. Other factors include whether I've done something similar in the past or if it's something new. I try to not repeat something I've done before. I'm grateful that none of my characters or the worlds they were in are similar to each other. With this film, I've never done an action rom-com or played a double-role before. I loved my director duo Raj & D.K.'s '
Go Goa Gon
e' so that was another factor why I said yes to '
A Gentleman
'.
How did 'A Gentleman' happen for you?
The directors Raj & DK and Fox Star Studios approached me star in an action film. I haven't done an action film since 'Brothers', which was different as the story was emotional and intense. I love action and training for it. I also like portraying strong and aggressive characters. 'A Gentleman' was a perfect fit. It offers an entertaining angle with the humor and audiences can experience a range of emotions.
How was it like working with your costars? 
Jacqueline is always in a good mood and a really funny person. She enjoys her work a lot and is very friendly. That's how it was on set everyday with her. We also exchanged notes on fitness. She kept telling me about horse-riding and we ended up going together. We had a great time during those lessons. We interacted a lot and there is a friendship, which came through on-screen as well.
Have you experienced the opposite where the off-screen relationship was different but you had to portray something else as characters?
I am actually quite lucky to have had a good bond with all of my co-stars. I only have positive things to day about them.
Do you believe 'A Gentleman' can appeal to non-Hindi cinema goers as well?
It has got a western angle to it. It's set in Miami and Mumbai. It's not a typical Bollywood film. Also, action can translate into any language. The soundtrack of the film is really good. I hope audiences like my favourite song 'Bandook Meri Laila'. The entertainment aspect of the film including comedy, romance, dance and songs in addition to the action can resonate well with audiences.
A GENTLEMAN – Sundar, Susheel, Risky | Official Trailer | Sidharth | Jacqueline | Raj & DK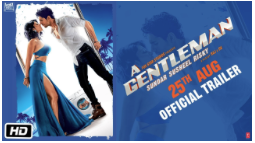 A Gentleman – Sundar, Susheel, Risky is the story of a sundar & susheel Gaurav content with his 'same shit different day' routine and dreaming about settling… WATCH THE TRAILER