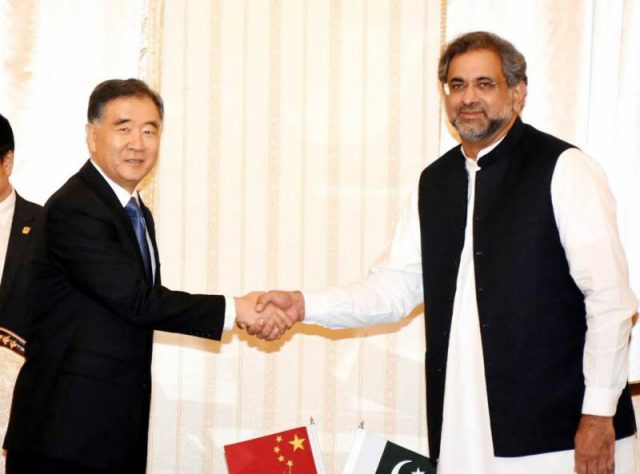 In Islamabad, Pakistan and China have approved to promote additional support on all matters of shared awareness.
This arrangement came about whilst meeting the Prime Minster Shahid Khaqan Abbasi and China Vice-Premier Wang Yang in Islamabad.
Prime Minister Shahid Khaqan Abbasi has said Pakistan and China are all weather friends and strategic partners.
Prime Minister Shaid Khaqan Abbasi said Pakistan-China bilateral ties are time tested and our relationship has attained new heights after the CPEC that is a game changer for the region and beyond.
Wang Yang has applauded the Prime Minster Shad Khaqan Abbasi and has emphasized that the trip shows the tight tactical dealings amongst the two countries and China's great support for Pakistan.
Both of the leaders have additionally talked over issues of bilateral, national and global interest. Both of the leaders of China and Pakistan have stated approval at the development in application of CPEC projects.