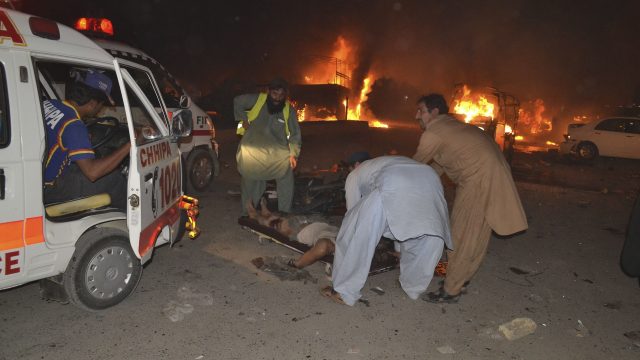 8 soldiers and 7 residents perished and 25 were also injured.
Eight soldiers and seven residents were executed after terrorists marked a army truck in Quetta, authorities said.
The military said the bomb wounded 25 people, containing 15 civilians and included that explosives were applied in the explosion that caused fires in vehicles.
Sarfraz Bugti Baluchistan minister, said the blast took place near a private hospital but its nature is still being investigated.
Currently, No group has asserted accountability for the violence.
Iran and Afghanistan and is the event of a low level insurgency by Baloch groups who want a bigger share of the region's mineral and gas supplies.
Militant groups operating in the province have previously claimed responsibility for attacking security forces.