Summer is here and it goes without saying that everyone should be slathering themselves up with UVA and UVB protection, in date and proven effective sun screens!
But with so much out there, how can we know which ones to trust? According to an independent survey, some of the most high end sun screens didn't actually provide the level of protection stated, including Avon's Sun+Multi Protection Sun Lotion SPF30.
A YouGov poll found that half of the British public were at risk of harmful UV rays due to inadequate sun protection.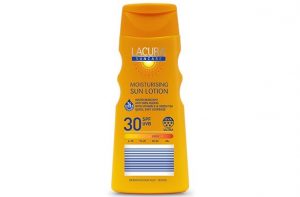 Which? pitted fourteen of the biggest sunscreen brands against one another, including Ambre Solaire, Nivea, Garnier, Tesco and more.
Surprisingly, it was Aldi's Lacura Suncare Spray that came out on top. The budget brand's sunscreen costs only £2.79 and is easy to apply as well as being waterproof.
Who else passed?
Aldi Lacura Suncare Spray SPF30 (200ml), £2.79 – Only available in store at
Boots Soltan Protect & Moisturise Spray SPF30 (200ml), £5
Calypso SPF30 Press & Protect Lotion (200ml), £2.99 – Buy it from – Only available
Garnier Ambre Solaire Dry Mist Spray SPF30 (200ml), £8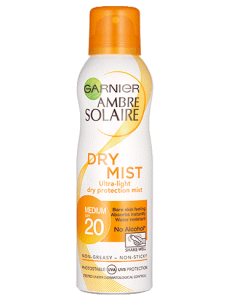 Hawaiian Tropic Satin Protection SPF30 Lotion (180ml), £6.50
Hawaiian Tropic Silk Hydration Protective Sun Lotion SPF30 (180ml), £8
Marks & Spencer Sun Smart Moisture Protect Sun Lotion SPF30 (200ml), £8.50
Malibu Protective Lotion SPF30 (200ml), £3.99
Morrisons Sun Lotion SPF30 (200ml), £3
Nivea Sun Protect & Moisture Sun Spray SPF30 (300ml), £6
Piz Buin Allergy Sensitive Lotion SPF30 (200ml), £7
Superdrug Solait Lotion SPF30 (200ml), £4.49
Tesco Soleil Light Lotion SPF30 (200ml), £3.50