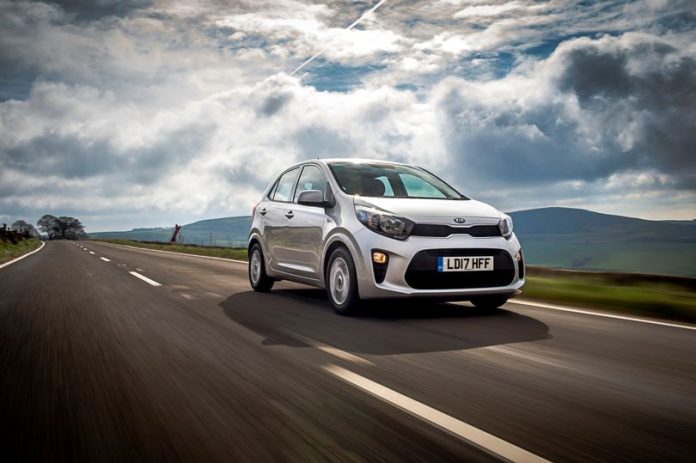 May 2017 welcomed to the world the birth of the Kia Picanto.
The small, lightweight city car costs just £9,450 and weights 936kg, working out to £1.01 per 100g. It comes in a range of colours, trim and engine combos, allowing buyers to pick and mix what type of car they want.
It boasts a boot of 250 litres, five doors, a longer wheelbase leading to better passenger room, and even twin exhausts.
The shape of the car is generally the same at the last few Kia outputs, although it has a slightly more rugged, angular and shaved appearance. The interior is a stylish and modern black with a neatly arranged dashboard.
The new model features electric and tinted windows, remote locking, AUX and USB ports for the radio, an adjustable steering column, automatic headlights, hill start, six airbags and stability control.
The top version, costing £13,950, comes with a satnav, infotainment system, faux leather seats, a sunroof, reverse camera, alloy wheels, sports front, rear bumpers, side sills and heaps more.
There are nine different versions based on two engines, the Kia Picanto 1, 2, 3, GT-Line and GT-Line S. The engines, more efficient than previous makes, include a 66bhp three-cyclinder petrol engine, putting out 101g/km of emissions, and a 1.25litre developing 83bhp, emitting 106g/km. So refined are the engines that they're barely audible unless when accelerating.
Perhaps best yet is that it comes with a seven year warranty and is expected to be a hit with both the young and old.