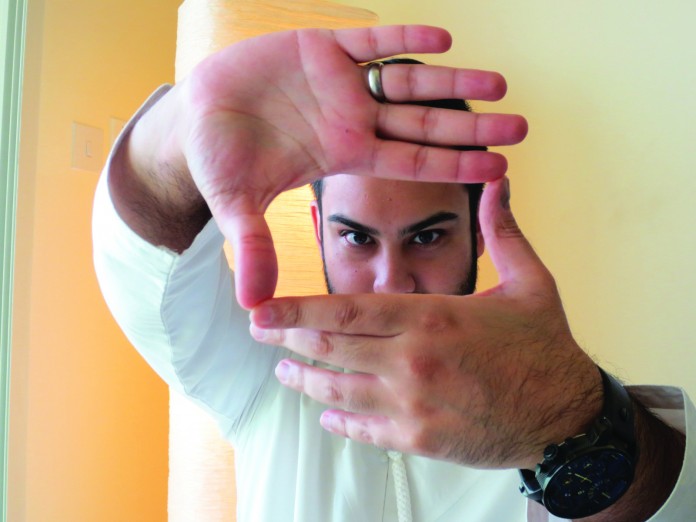 T
he Asian Today are excited to introduce our new monthly interviews with the UK's biggest online stars, and where better to find them than on YouTube. YouTube has become an increasingly popular and lucrative platform for people around the world. With over a billion users and generating billions in views, the website allows people to watch, share and create videos for the world to see. The Asian Today have decided to explore the world of British Asian YouTubers and see the big Desi names making hit videos.
Starting with EMKWAN (real name Mohsin Khan) who is a famous vlogger (video blogger), technology reviewer and social media king in the cosmopolitan cities of Abu Dhabi and Dubai. Originally from the UK and now based in the Middle East, the husband and father has two YouTube channels. EMKWAN REVIEWS where he reviews tech, cars and luxury products from major brands including Apple, HTC, Samsung, Rolex and Mercedes. He also has EMKWAN VLOGS where he regularly vlogs his family and their weekly life in Abu Dhabi. Practically an online celebrity in the Middle East and one of their top vloggers, EMKWAN has made a name for himself globally and won numerous awards. We talk to EMKWAN about technology, life in an incredible city and balancing online life with family life.
What made you start making videos on YouTube?
I started experimenting with YouTube back in my university days. Whilst living in shared accommodation where no one wanted to pay the TV licence, YouTube become the video medium where I ended up spending my free time.
I remember coming across a genre of videos called 'unboxings' where people literally open up mostly tech related products in front of the camera. It was so weird but strangely enticing too. At the time I was obsessed with smartphones, so I decided I'd try a similar video by doing a tutorial for blackberry and posting it up on my first YouTube channel. Days later I was shocked to find out it had several thousand views and a week later I got a call from the company who wanted to use the video! That's when I realised YouTube was more than just a time wasting platform.
Today I have two channels: EMKWAN REVIEWS – where I unbox and review technology, cars, luxury watches and other products and EMKWAN VLOGS – where my family and I share our weekly life, living as expats in Dubai and Abu Dhabi.
How big is YouTube in Abu Dhabi?
In the UAE in general it's big. Most of the under 20s will spend more time on YouTube nowadays than on traditional TV. I'm always surprised when I get recognised as it's mostly from younger viewers who I wouldn't normally associate with my typical demographics. It just shows how YouTube is so popular with the younger generation. Our youngest fan that approached us was an 8 year old.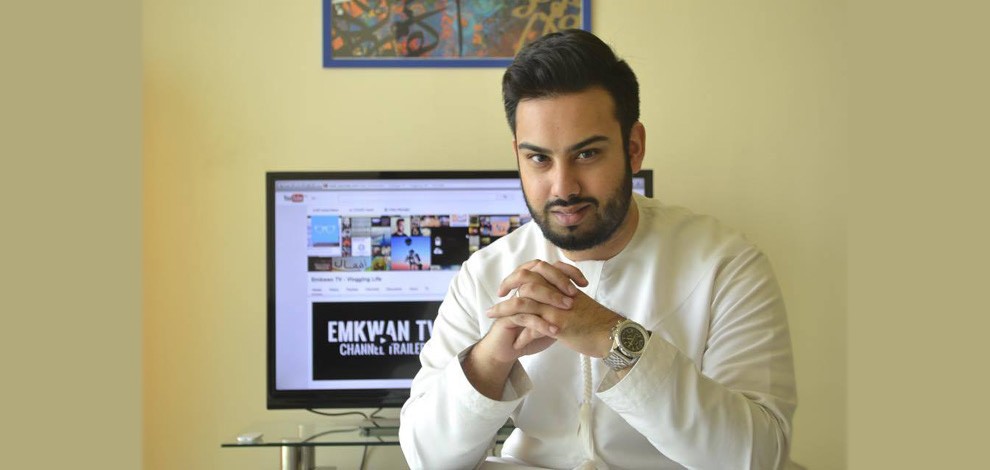 You work in Education and as a social media consultant to brands and agencies , how do you balance this with your vlogging career? 
I do struggle now and again, but time management and just approaching vlogging as a regular consistent activity in my free time helps. I've set myself a set schedule for my two channels and I find that helps spur me on to film and edit in advance to get content out for my subscribers.
You feature your wife and son in many
of your vlogs, what is it like having
your family in front of the camera?
It's interesting. For the most part it's been positive. We get really positive comments about how we're just a normal family! Particularly from people that watch us in the West. Maybe because they may have some preconceived negative opinions about the Middle East or Muslims. So it's great that my content can help to break that stereotype. We've been really careful with our son though, making sure not to show his face on camera or social media. That's a decision we've made to essentially protect and give him a choice. If we're still doing this when he's older and able to make decisions and he wants to appear on camera, then that's ok.
Is it easy balancing your personal life and your online life?
It can be difficult at times particularly as my main job involves a varied workflow. Some months it can be relatively calm and I'll have more time to focus on my online activities. Some months it's the complete opposite. I think you've got to communicate that to your followers and subscribers, and they're usually very supportive.
How long have you been a techie?
For as long as I can remember! Too long.
You receive products by tech companies to review; some of them include Blackberry, Mercedes and HTC. What do you ultimately look for in a product?
I'm looking at a range of things. But the main point is how the product is different and practically useful. For example a smartphone can claim to be the fastest and have the top end specs but if that means it lags or slows down during day-to-day use, then it's not the product that it's claiming to be. I real life test most of the products I review, and you'll be surprised at how many of those products never get recommended or featured because I don't feel they do what they claim to do.
Finally, why is Abu Dhabi the place to be?
Because it's one of the most vibrant and modern places in the world! With great food, great scenes and opportunities. It's the bigger yet quieter brother to Dubai and a hidden gem that can sometimes get overlooked.
Quick and Crazy!
Craziest place you filmed?
A derelict building where filming kept getting interrupted by noise. We ended up leaving the location but found out later it was supposed to be haunted!
Weirdest comment you received?
There are a few. The internet is a strange place but the most recent was – please adopt me!
Do your parents watch your videos?
Yes they do! My mum reminds me when I'm behind schedule
Your favourite video?
Hmmmm… I think for me personally it's when my son was born. We vlogged that but haven't yet released it. We'll wait till he's older. 
One celebrity you wish watched your channel?
Hmmm… Dwayne Johnson (the rock). Pow!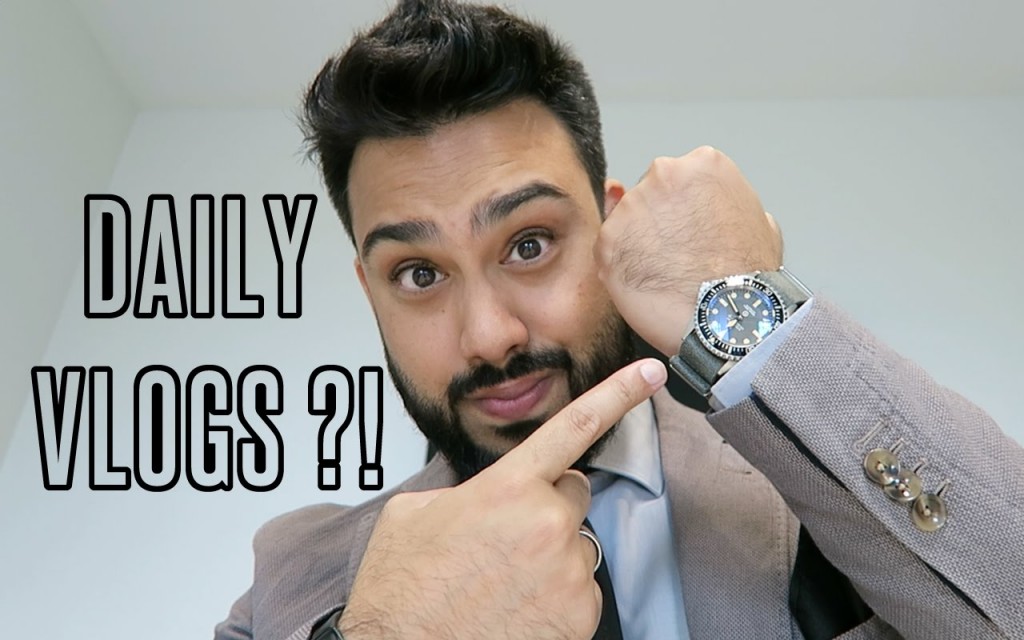 YouTube channel:
EMKWAN REVIEWS YouTube.com/AvorahTV

EMKWAN VLOGS YouTube.com/EmkwanTV

Twitter: @emkwan
Facebook: @emkwan.page
Instagram: @emkwan