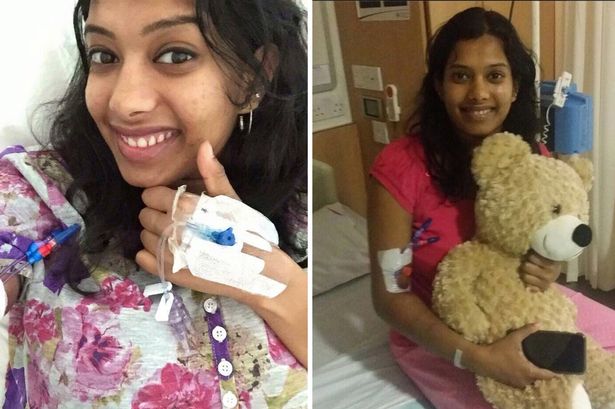 Thousands came and registered as potential blood stem cells donors at events over the last two weekends to find a matching blood stem cell donor for 24 year old Vithiya Alphons.
They came along to events in Birmingham, London and Luton and swabbed the inside of their cheeks to register as potential blood stem cell donors. They did so to help find a match for Vithiya or any of those in need of a blood stem cell donation to save their life.
Vithiya, who is being treated at UCLH, was diagnosed with leukaemia in October 2015. She now wants to raise awareness of blood stem cell donation and to help save the lives of all those seeking matching donors. In particular, she also wants to raise awareness of the need for more people from black, Asian and minority ethnic backgrounds to register as patients from these backgrounds have difficulty in finding suitable donors due to a disproportionate lack of available donors.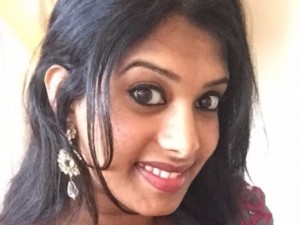 For many blood cancer patients, a blood stem cell donation is their only chance of survival and they will die if a matching donor isn't found for them.  A matching donor not being found doesn't mean that there is nobody with a tissue type compatible with the patient. There could be someone out there with a tissue type that matches the patient's, meaning they could save their life, but tragically, they may not be registered as a potential blood stem donor.
Thanking people for coming to the events, Jenny Clegg, Head of Communications at Delete Blood Cancer UK, said: "There was a fantastic turnout at the events. It is great to see so many people from Birmingham, London and Luton supporting Vithiya's appeal. It is not an exaggeration to say that everyone who registered could potentially save someone's life one day as a result of registering."
If you couldn't attend the events, you can register in five minutes online and request a cheek swab kit which will enable you to do your own tissue test to become a potential blood stem cell donor: www.deletebloodcancer.org.uk