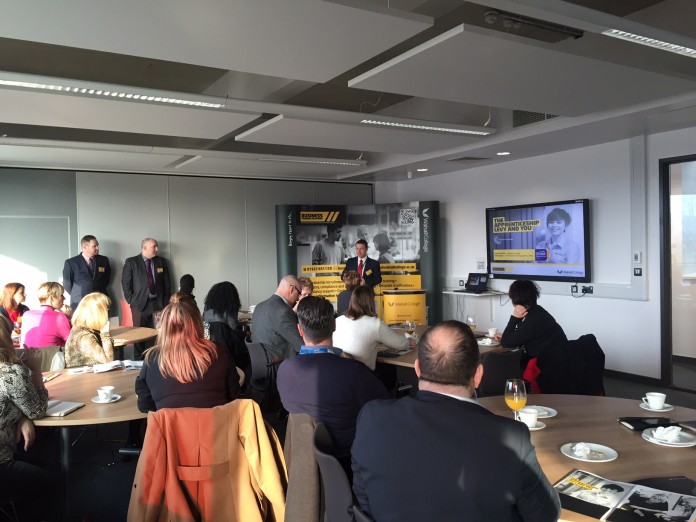 Walsall College invited employers to a free workshop on Friday 11th March to get them up to speed with all the facts surrounding the Apprenticeship Levy.
Dozens of businesses attended the breakfast event at the college's £11m business and sports Hub, where they gained a better understanding of how the levy will affect them and how their organisations could use it as an opportunity to meet their staff development objectives.
From April 2017, large employers from both the private and public sectors will have to pay into the government's new Apprenticeship Levy, which is a mandatory tax that will apply to companies with a UK payroll bill over £3m per annum.
The workshop included a presentation delivered by James Norris, Assistant Principal at Walsall College, and Dan Baker, Employer and Delivery Services Manager at The Skills Funding Agency (SFA), followed by an opportunity to network.
If you are an employer and would like more information about the Apprenticeship Levy, please get in touch with the college's Business Training Solutions team on 01922 6571129 or email businesstrainingsolutions@walsallcollege.ac.uk