 Singer Re-invents Himself Once Again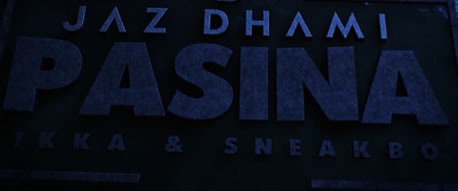 Jaz Dhami wanted to make a out and out urban song reflective of the kind of music on his iPod playlist, but he was lacking that authentic musical sound, till he met Steel Banglez. 
Steel Banglez is immersed in UK Rap and one of the hottest producers on the scene. Together with Jaz he created this monster track which is an amalgamation of bashment, dancehall and rap.
In Pasina you'll hear Jaz Dhami singing in english for the first time, the style showcases just how versatile Jaz is as a singer, Jaz's vocal range knows no bounds!
Two rappers are featured on the track – SNEAKBO and IKKA – both doing big things in their relative scenes, Sneakbo repping the UK, famous for the Jetski wave – riding high off the release of his EP Certified and Ikka is hot property for Bollywood producers, Salman Khan being a big fan. 
Both rappers have given real dope verses on Pasina. The Pasina video compliments the style of music with some of the UK's best hip hip dancers coming together for it.
Pasina may be Jaz Dhami's only single of 2014, but it's been an eventful year, he was part of BBC Music's epic collaboration with Pharrell, Stevie Wonder and One Direction (to name a few). 
As many will have heard, Jaz has also collaborated with American rapper French Montana – that single is dropping in 2015, as well as Bollywood projects in the pipeline.