 Cinema Listings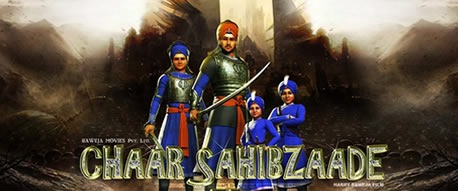 THE ANIMATION
The Animation is done using software which shall project the characters as 'photo real' as possible. The characters are not cartoonish but in 'real' form. We shall be using technology/software to enhance the effect of body language and expressions of animated characters through the "motion capture" process. Thus, trying to give the audience an experience of watching characters in the film who are as close to humans as can be.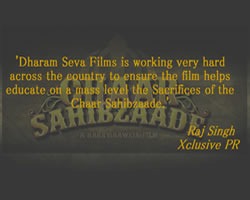 There comes a time in one's life when one looks back……overcoming the famous line of the famous poet William Henry Davies "what is this life if full of care, we have no time to stand and stare….."and realises, it's time to be of service….to the society, to the roots you belong to……..and the search within me started…to look for a platform I could use to complete my mission…what better I thought than a film that could make millions visually conscious, and aware about the History of Northern India.
"I picked up the pages from the Sikh History which were very dramatic….pages that smouldered my heart and at the same time made me feel proud of the sacrifices of the Four sons of Shri Guru Gobind Singh ji: Baba Ajit Singh Ji, Baba Jujhar Singh Ji, Baba Zorawar Singh Ji and Baba Fateh Singh Ji."
These four young sons of Shri Guru Gobind Singh ji stood up with courage, unusual for their ages! But that's what is extraordinary about the story of these four brothers, bravado so unusual, that I couldn't resist making a film on them! Martyrdom in Khalsa is fundamental and represents an important institution of the faith. That the history of any religion may be written with pen & ink… but the Glorious Sikh History is written with the edge of Sword & the redness of the blood. The foundation of Sikhism is very strong, and it is cemented on the supreme sacrifices of its great Martyrs, including The "Chaar Sahibzade"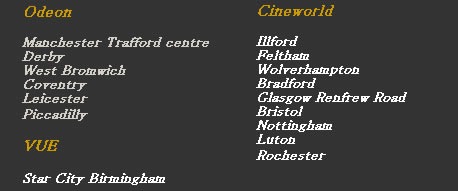 TREATMENT
The effort is to depict the time period, weapons, architecture, landscape, warfare, costumes, armour, and every other detail to its "correctness". A lot of research has gone into it and the effort is still ongoing.
The technical team for all the arts involved in the making are of high end.
BAWEJA MOVIES PVT LTD.
The production company has made more than a dozen films, some critically acclaimed, some award winning, and many blockbusters. Always ahead of times, Baweja Movies P Ltd has churned out films that were 'technically innovative' like Deewane, Love story 2050, 'topical' like Diljale, 'musical chartbusters' like Dilwale, Betaabi, Karam, Main Aisa Hi Hoon, and 'Action' that set a new trend in Qayamat.
The Company now sets forth; for the First time in the 100 years of Indian Cinema, a Feature Film in Animation, based on Sikh History, depicting the Four Sons of Shri Guru Gobind Singhji.
A note about the Director.
HARRY BAWEJA
Always making headway in technology; being the FIRST Indian Film maker to attempt Digital Intermediate, making India's heavy duty Sci fi film, Harry Baweja now attempts another First, a 'photo realistic' 3D Animation Film in S-3D on Sikh History.
He has produced, directed 18 features, films which were, critically acclaimed, award winning, blockbusters and Jubilee hits. This is the first ANIMATION film he is making. (some of the films he has made: DILWALE, IMTIHAN, DILJALE, DEEWANE, KARZ, QAYAMAT, KARAM, LOVE STORY 2050…..)
 Why an Animation Film?
It is an understood fact, that a 'live action' film cannot be made on the lives of the four sons of Shri Guru Gobind Singh Ji, so Animation was the only option in which format one could make a feature film on this part of Sikh History.
Production
The film was already in production since July 2012. We expect to release the film in theatres on 6th Nov 14. The film shall be released in cinemas Worldwide, with projection in 3D and 2D. The film shall be released in Punjabi, Hindi, English, in various other Indian and over a dozen foreign languages.
SGPC
We have been in consultations with the SGPC ever since we have started work on this project. Our association with SGPC is to make sure that the Religious sentiments are revered and respected, and the facts stated are true to History. SGPC has approved the project. We appreciate all your help on supporting this historical movie.
Dharam Seva Films and Records.