 The Mistress Mixtape available as free download from singers website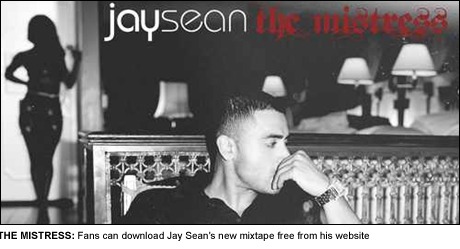 FANS of R&B crooner Jay Sean are in for a treat – the singer is giving his latest album away for free!
The 15-track mixtape called The Mistress is available to download from his website and features guest vocalists Birdman and Lupe Fiasco.
In an interview with Boston Globe, Jay revealed the R&B feel of The Mistress would gives fans in America a taste of his forthcoming album The Freeze.
 "I wanted to give my fans a taste of how this next album is gonna be changing slightly," he said.
"A lot of my hardcore fans who have really traced it back to the first album know that I have an R&B background and not just [a] pop music [background]. I think a lot of the stuff that America's heard of me so far has been more of my pop stuff. But the R&B and the slow jams and the sexy songs, that's really a massive part of my repertoire as an artist, and that's something I haven't yet got to show America. The mixtape is my way of doing that."