Our Ayurvedic Centres in Birmingham have seen nearly 13,000 clients seeking, this was mentioned at the Ayurveda Day celebrated at the British Parliament House. It generated a great deal of interest.
We were asked if we could provide information on the work we do, we agreed to do this, it has resulted in us being nominated to present our work at the 13TH European Congress for Integrative Medicine (ECIM)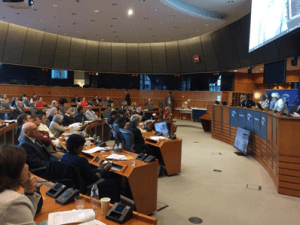 The work our Ayurvedic clinics do are two-fold:-
Relaxation therapies and
Rebalancing and Restorative work
Ayurveda is Holistic, it sees each Individual as unique, recommends tailor made solutions from CONSULTATIONS using detox, diet, Yoga, therapies and rebalancing natural supplements.
Relaxation Therapies rebalance and restore the MIND, BODY & CONSCIOUSNESS – it DESTRESSES preventing BURN OUT. AYURVEDA CAN BE CURATIVE – YOUR HEALTH MATTERS and it is so simple to follow a routine that will bring you WELLBEING and HAPPINESS.
AYURVEDA is PREVENTATIVE An Abhyanga Full Body Massage with warm Ayurvedic Oils relaxes the MIND & BODY, IT REJUVENATES, RESTORES, REVIVES & REFRESHES!!!!
AYURVEDA CAN BE CURATIVE via CONSULTATIONS, PANCHAKARMA, YOGA, DIET, SUPPLEMENTS. IT REPAIRS & REBALANCES!!!!
TAKING AN AYURVEDIC CONSULTATION IS THE BEST GIFT YOU CAN GIVE YOURSELF 
THIS VALENTINE DAY GIVE EACH OTHER THE GIFT OF HAPPINESS THROUGH HEALTH
SPECIAL OFFERS ON
CONSULTATIONS
BODY MASSAGES & NATURAL FACIALS………
WE OFFER GIFT VOUCHERS 
Our centres: KARMA CENTRE, 1 High Street, Kings Heath, Birmingham. B14 7AR                       0121 688 8080
                     KERALA AYURVEDA SPA CLINIC, 719 Stratford Road, Birmingham.                         B11 4DN.  0121 777 7007