Councillor Waseem Zaffar MBE has teamed up with Tell Mama, an organisation that measure anti-muslim attacks to promote the Birmingham hate crime in the workplace survey.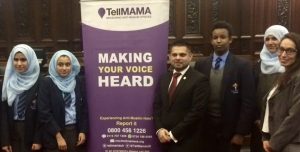 According to West Midlands Police, reported hate crime in the West Midlands has increased by 28% in the past three years.
Councillor Zaffar said:
"I am particularly concerned about hate crime in the workplace and how employers are supporting their employees as victims of hate crime.
It is imperative we work together to eradicate the disease of hate crime in all its form from workplaces and society as a whole.
The findings of this survey will be used to inform future campaigns to address hate crime/discrimination and to support victims."