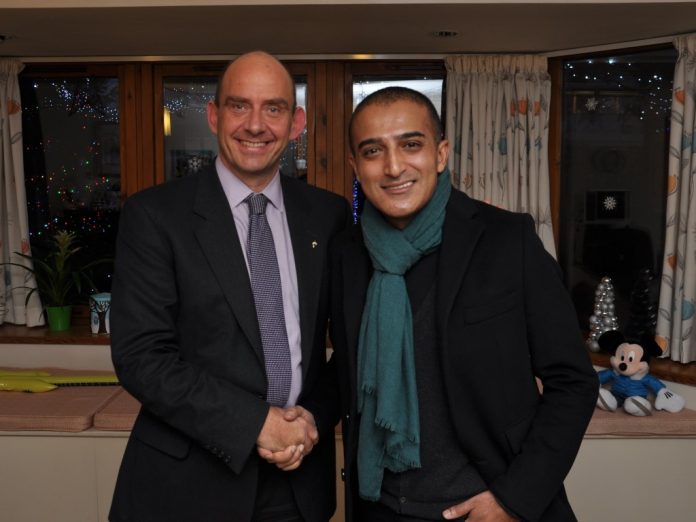 Acorns Children's Hospice is delighted to announce today the appointment of Adil Ray OBE as a Patron for the charity.
Established in 1988, Acorns offers a network of care for life-limited and life-threatened babies, children and young people and their families, across the heart of England. Acorns is the UK's and the world's largest children's hospice charity.
Toby Porter, Chief Executive of Acorns, commented:
"We are absolutely thrilled that Adil Ray has agreed to become an Acorns Patron as we approach 2018, our 30th anniversary of caring for children and supporting their families. Adil is recognised and respected across our region not just for his acting and broadcasting work, but also as an extremely important advocate for many of the things that we value most deeply at Acorns – compassion, inclusion, diversity, and the importance of communities supporting one another.
"Adil's engagement and support will be a huge help in raising awareness across Birmingham and the West Midlands for the care provided by Acorns to the children and families that is our privilege to serve".
Adil Ray OBE commented:
"I am delighted to become a Patron of Acorns. I have been very impressed and also very moved during the visits I have made to their Birmingham hospice. I recently spoke to some young people who have been cared for by Acorns over many years, and what I heard from them confirmed my own impressions. This is a very special local charity, helping children and families facing the toughest imaginable challenges, and I think Acorns deserves all of our support.
"When Acorns opened their first hospice in Selly Oak in 1988, I used to do a paper round in the surrounding streets. In the almost 30 years since then, every year they have done all they can to support more and more kids & their families, opening a second hospice in Walsall and then, later, a third one in Worcester. I would be delighted if I can now help Acorns as a Patron to continue to provide their special blend of care to any child and family that needs their support well into the future. Just like my paper round back then I look forward to rolling my sleeves up and doing what I can for the inspirational children and families'
In the past year, Acorns has provided care for more than 870 children and over 1,090 families, including those who are bereaved.
For more information on Acorns, visit www.acorns.org.uk