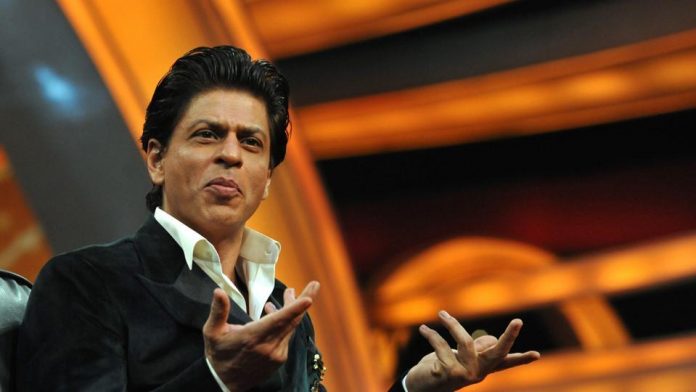 Bollywood superstar Shah Rukh Khan says his fame and stardom will be of no use if he finds himself getting affected by the success of his contemporaries.
The 51-year-old actor shrugged off a question in an interview about whether or not it was difficult to remain unfazed by others' work after being in the industry for over 25 years.
"What is the point of having become such a huge star, if you are still going to follow someone else? Or be bothered by someone else, or think about someone else or compare yourself to someone else," he asked.
The veteran actor says that he has everything going for him, which is why he does not feel the need to look further than his mirror.
"I am sure, I am being presumptuous, but there are a lot of people out there who say 'wish we become Shah Rukh Khan'. I am Shah Rukh Khan, so why should I want to be someone else?"
Khan, who will next be seen alongside Katrina Kaif and Anushka Sharma playing a vertically-challenged man in Aanand L Rai's upcoming untitled film, says things are vastly different than when he first started in the industry.
He said, "With no money, no house, no future, parents dead, I did what I felt like doing. I had nothing to lose. Now I have everything. One way to look at it is, 'Oh I have so much to lose'."
"The other way is, 'I've gained so much, even if I try to lose it, it won't go away.' If we were so brave when we had nothing, why should we not be equally brave in our beliefs and thoughts in what we want to do, when we have everything going for us."
"I am not saying I am a path-breaking guy and I will make people follow me, make them see me as an example. No, I do what I feel like doing. I made the most expensive film in the country ever, knowing fully it won't recover the money. But I had to do it," he said.
The actor said he is excited by the work of his contemporaries but eventually finds solace in what he wants to do.
"My belief is, if someone else has already done it, why do you want to do it? Go for something else… So many people know me, have me on their minds, they have some good and bad things to say."
"I can't assimilate all and live my life. As an artiste, actor, father, star, it has to be what I feel like in the morning."
Khan also admitted that he doesn't watch as many movies as people might assume being someone heavily involved in the Bollywood industry.
"I don't watch films, my family has now put a condition if I want to continue as an actor, I have to watch two Hindi films in a month. They are like 'but how can you not watch films? You act, make films, run a company, how can you not?'"
The family, he added, has made a list of films that he needs to watch.