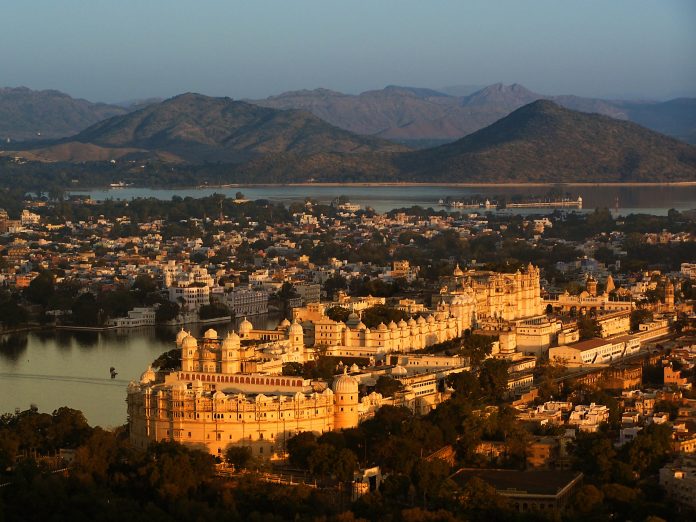 T
he Indian city of Udaipur has beaten scores of other international tourist hotspots to be named in the world's top 15 cities in a new poll of tourists, the only South Asian city to be so.
The heritage-city built by the Maharanas of Mewar in the 16th century ranks higher than Barcelona and is the only city in India and South Asia to make the list.
As part of the 2017 World's Best Awards survey, readers of Travel & Leisure magazine were asked to rank the 'best cities in the world' based on sights and landmarks, culture, cuisine, friendliness, shopping, and overall value.
Udaipur made the final cut in 14th place, ahead of other major Indian tourist destinations including Mumbai and Delhi. Its inclusion follows past success in 2009 when Udaipur topped the same poll and was voted as the 'best city in the world to visit'.
Known as both the City of Lakes and the Venice of the East, Udaipur occupies a stunning location on the banks of Lake Pichola in south Rajasthan. Known for its breathtaking scenery, majestic palaces, world-class museums and luxury hotels, Udaipur is steeped in history, having been home to successive generations of Maharanas of Mewar.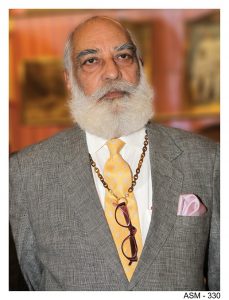 Shriji Arvind Singh Mewar of Udaipur is the 76th Custodian of the House of Mewar and the Chairman and Managing Trustee of Maharana of Mewar Charitable Foundation (MMCF), which manages Udaipur's leading visitor attraction, the City Palace Museum.
Shriji said: "Udaipur is a jewel in India's heritage crown, highlighted by the fact that so many visitors are coming to City Palace Museum every year now to enjoy a truly authentic heritage experience.
The City Palace dates back to 1559 and has been home to 23 successive Maharanas of Mewar, the world's oldest serving royal dynasty. The 2017 Travel & Leisure magazine poll of The World's Top 15 Cities was headed by San Miguel de Allende, Mexico.
Full list:
San Miguel de Allende, Mexico | Score: 92.12
Charleston, South Carolina | Score: 91.54
Chiang Mai, Thailand | Score: 91.40
Kyoto, Japan | Score: 91.13
Florence, Italy | Score: 90.75
Oaxaca, Mexico | Score: 90.41
Hoi An, Vietnam | Score: 90.31
Cape Town, South Africa | Score: 90.24
Ubud, Indonesia | Score: 90.13
Luang Prabang, Laos | Score: 90.10
Santa Fe, New Mexico | Score: 89.94
Rome, Italy | Score: 89.73
Siem Reap, Cambodia | Score: 89.57
Udaipur, India | Score: 89.54
Barcelona, Spain | Score: 89.52