If it's not foundation fading or concealer greying or mascara smudging, then this Summer can at least guarantee your make up going a bit too shiny, a bit too dewy, and a bit too slipping off your whole face.
Thankfully we've got some stellar beauty tips to beat the heat this summer and keep your make up looking fresh!
If it's Bright, Go Light
Ditch the full coverage foundations and opt for a light coverage instead. Not only will this melt less dramatically, it will also allow your skin to breathe more and feel less heavy on your face during the heat. Similarly, swap your smokey eye, which has a tendency to run and turn all racoony, for a shimmery eyeshadow instead.
Time to Prime
If you're not already, stick a primer into the start of your beauty routine. Not only will it create the perfect seamless base for your foundation, but it will keep everything in place and prevent it from sliding down your face.
Stan Staining
Powder and liquidy formulas are the first to slip up under the heat. Stick to cheek and lip tints that cling to the skin better and last heaps longer.
Not only that, but they're easily applicable and allow for a more buildable application.
Got Blot?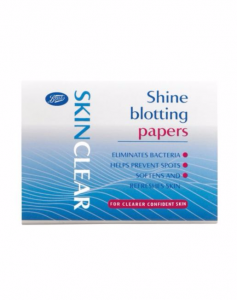 If you've ever looked in the mirror halfway through a sunny day and seen more shine than a disco  ball wearing HudaBeauty's highlighter, then you could benefit from grabbing some blotting paper.
It will absorb all the excess oil from your face without altering your makeup.