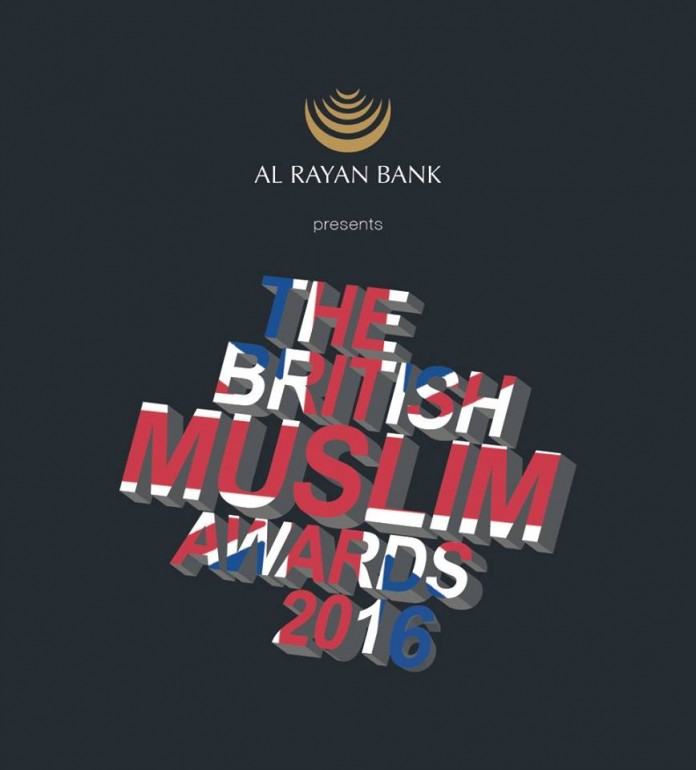 The fifth annual British Muslim Awards took place on Wednesday January 25 where the winners were announced at the glamorous event at the Athena Hotel in Leicester.
The black tie event acknowledged and celebrated the achievements, determination and hard work of professionals and businesses from the Muslim community in Britain. The evening was one of celebration, recognising a wide range of achievements which cover various aspects of society including business, charity, sport, arts and culture and much more.
The evening was hosted by the TV presenter and broadcaster journalist Samina Kiyani and the presenter, actor and voiceover artist Inayat Kanji. The celebration of success, welcomed over 400 guests who enjoyed reflecting upon the significant role of Britain's Muslims in society.
Irfan Younis, CEO and Founder of Oceanic Consulting events said: "Our finalists and winners again demonstrated the commitment and dedication British Muslims have made to their chosen industries. We are delighted to have delivered the 5th British Muslim Awards and have seen the awards grow both in awareness and attendance year on year.
"It was a really inspirational evening and we were honoured to deliver the British Muslim Awards 2017 making sure that all the efforts from the Muslim society don't go unnoticed. Congratulations to all the winners and finalists."
As well as recognising the achievements of British Muslims at the forefront of their industries the awards raised money for the National Zakat Foundation.
There are 27 awards presented on the evening and the winners are:
The winner of the Young Achiever of the Year is Ibrar Hussain (Bradford Central Lions Club, Bradford)
The winner of the Community Organisation is Cricket Beyond the Boundary Line (Bradford)
The winner of the Arts and Culture Awareness is Maaida Noor (Surrey)
The winner of the Diversity Champion of the Year is IBM CIC (Portsmouth/Hampshire)
The winner of the Charity of the Year is Human Appeal (Manchester)
The winner of the Muslim in the Community is Yasmin Mohammed Farooq Nathani (Shama Women's Centre, Leicester)
The winner of the Best at Sport is Haseeb Hameed (Lancashire County Cricket Club, Bolton)
The winner of the Rising Star of the Year is Khalid Aziz (Lycamobile, London)
The winner of the Dr Abbas Khan Services to Medicine Award is Dr Hina Shahid (Muslim Doctors Association, London)
The winner of the Services to Media is Nasreen Ahmed (Script Editor – BBC Doctors, Birmingham)
The winner of the Services to Education is Monira Ahmed (University of Central Lancashire, Preston)
The winner of the Services to Science & Engineering is Dr. Kal Karim (University of Leicester, Cambridge)
The winner of the Services to Law is Syed Talha Rafique (Duncan Lewis Solicitors, London)
The winner of the Services to Creativity & Technology is Safwan Ahmedmia (Supersaf, Leicester)
The winner of the Services to Civil/Third Sector is Dr Syed Nayyer Abidi MBE (Health Awareness Trust UK, Manchester)
The winner of the Services to Accounting is Mohammed Haque (MAH, Chartered Accountants,London)
The winner of the Uniform Services of the Year is Bas Javid (West Midlands Police, Solihull)
The winner of the Entrepreneur of the Year is Kazi Mohammed Shafiqur Rahman (Firnas Airways, London)
The winner of the Businessman of the Year is Atif Kamran (Learning Enterprise Org Ltd, Oxford)
The winner of the Businesswoman of the Year is Dr Laura Zahra McDonald (Connect Futures, Birmingham)
The winner of the Family Run Business of the Year is My Pure Trip Ltd (Birmingham)
The winner of the Business of the Year is Riverdale Insurance (Birmingham)
The winner of the Power Business of the Year is Regal Foods Products Group Plc (Bradford)
The winner of the Leaders in Finance is Nemat Shafiq (Bank of England, London)
The winner of the Religious Advocate of the Year is Imam Sohayb Peerbhai (Cravenarms Islamic Centre, Cravenarms)
The winner of the Noor Inayat Khan Muslim Woman of the Year Award is Gulnaz Brennan (Chai Times, Bolton)
The winner of the Spirit of Britain is Haloodies (London)