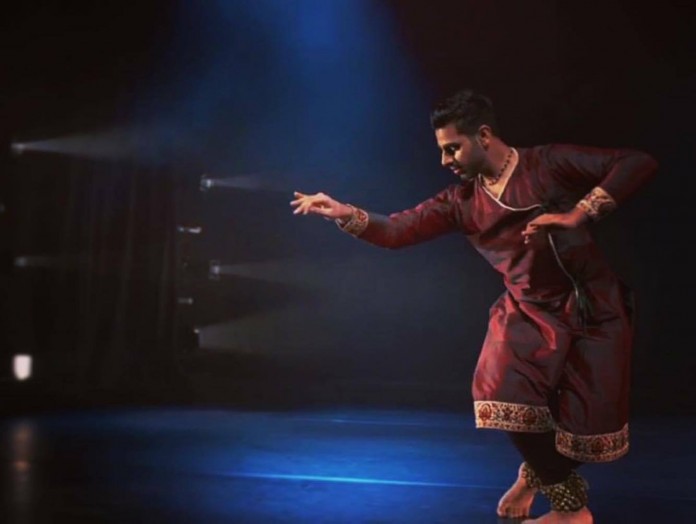 Kathak, derived from the word, Katha, meaning story telling, is a form of classical north Indian dance made up of intricate footwork and spins entwined in unique visual representations. For me, Kathak was my happy place; a place of escapism where I could be myself, surrounded by other dancers who immersed themselves in the sound of bells on their ankles. One such young dancer is Shyam Dattani, whom I met almost ten years ago, and for whom dance was not just a passion, but a way of truly understanding the art of living in the moment. Fellow dancers and friends have watched how Shyam's dedication to Kathak has catapulted him into a mesmerising performer, and he is now part of BBC Four's Young Dancers 2017 competition in the South Asian category final, beating hopefuls to represent the nation as one of the finest South Asian classical dancers.
The competition, which starts on Monday 23 January, will be broadcast on Friday 7 April on BBC Four. In an exclusive for The Asian Today, Shyam opens up on his journey to accomplishing his dreams.
 Why did you choose to pursue Kathak as a dance form?
"When I was very young, just over two years old, my sister started learning Kathak, so I was exposed to this art form very early on. By two and a half, I was enrolled in classes and formed a great emotional attachment to dance.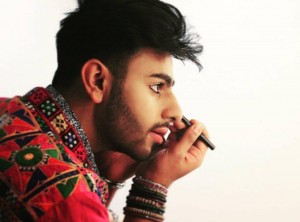 I have literally grown up with Kathak after practicing it for over 17 years under various teachers, all with different styles, and each one inspired me to look at dance from different angles that I had never explored before, particularly venturing into the world of professional dance. So when I was asked the typical, 'What do you want to be when you're grown up?' question, I always answered with 'a dancer'. However, as expected within our society, academics always took priority. This time last year, however, whilst reading dentistry at university, I started to come to terms with the fact that I didn't want to continue a career in a field in which I had no true interest. It was at that point in my life that I began to explore the more creative avenues in my life, dance in particular. Training under Urja Desai Thakore gave me the real urge to pursue this. I realized, after much discussion that a career in dance was a possibility, albeit a hard field to work in. However, Urja didi reminded me that with hard work, dedication and commitment, I would be able to achieve whatever I wished. I mean, what better way to live life, than pursue a dream from your childhood? Under her tutelage, I have been intensely training, mostly one-to-one sessions, to complete professional exams, and achieve qualifications towards a degree in dance."
What does Kathak and any form of dance mean to you?
"Dance for me is the purest expression of one's character. A dancer's true nature really shows on stage, and that is the beauty of art, especially Kathak. Whilst performing, there is no need to be someone else. You can be yourself and not have to worry about others' perspectives. Dance is my way of letting go of the complications that make up life and just surrendering to something higher. Especially when it comes to Indian classical dance styles, dance is a form of 'Bhakti', or devotion, submitting oneself to the divine. I'm fortunate that I have this medium to express my true feelings and experience bliss."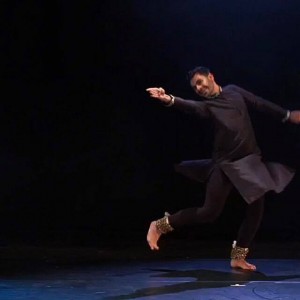 As an South Asian young man, what stereotypes are you breaking by choosing a career in dance? 
"Growing up in a typical Indian family, even a boy dancing as a hobby was unspoken of; forget following a career in it. So when I first began training in Kathak, my mother, more than me, received a lot of negativity in that respect. Even as I grew up at school, I felt that being a male dancer was not considered 'normal', but I was always encouraged to see it as something special. I remember looking at my Kathak notes file, particularly the great family trees from each gharana or style, which were filled, almost all, by male dancers. So the question naturally arose, 'If it was accepted then, why not now?'. Talent is a gift, given regardless of gender, race, or circumstance, and to grasp that concept took me years. I also feel like the South Asian culture is such, that parents push their children to study ethnic art forms as hobbies, or extra curricular activities, but once that hobby becomes a passion, and that young artist wants to bloom into an established performer or teacher, their opinion is not considered. " 
What message do you hope to send to other young men of your generation? 
"By taking this decision to pursue this path, I want to reach out to the youth in society, and challenge their perspective on life. To embrace creativity, and to show them that you really can 'do what you love, and love what you do'. I think this is the key in society today; to realise ones potential in a field, however strange it may seem, and be unique through expressing it, although, still today I sometimes manage to succumb to societies 'norms'. I've seen so many talented youth leave their creative dreams behind them and prioritise studying for something else. Whilst I do think studying at school is of utmost importance, to be able to fully enjoy what you do every day, you have to be following the calling of your heart."
Tell me more about your journey in the BBC Young Dancer competition?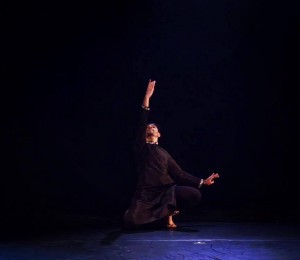 "When I made the brave decision to drop out of university and pursue dance, my dance teacher, Urja didi told me that applications were being accepted for the BBC Young Dancer 2017 competition. I applied within the South-Asian Dance category, and have managed, after two competitive selection processes, to reach the category final, on the 23rd of January. Now, there are five remaining young pioneers of dance left in our category, and I have been truly inspired by each one of them. I had not anticipated that I would get this far, and therefore it is such an honour to be one of two dancers representing Kathak on a national level. So far, I have thoroughly enjoyed pushing myself physically and mentally in order to perform the solos that have been choreographed for me. Working with my mentor Sonia Sabri Ji has taught me to expand my horizons and keep pushing boundaries in my dance. Now with only a few days to go before I perform, the training is intense, but I am loving it, particularly working with a duet partner, to execute a more contemporary and dynamic piece."
The BBC FOUR Young Dancer 2017 South Asian category final will broadcast on Friday 7 April.