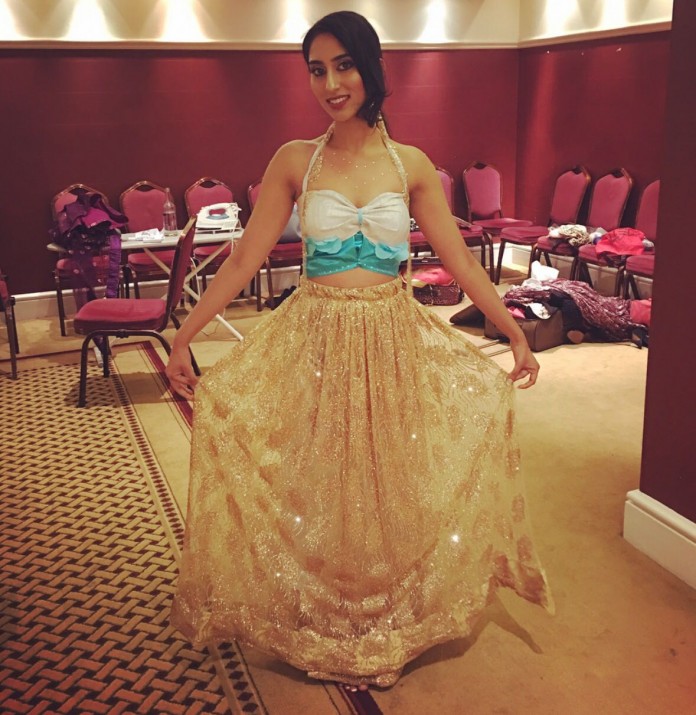 As one of the youngest contestants, 18 year old Kamillah Afaq, from Glasgow began her Miss India journey just after completing her A-Levels. In addition to pursuing a career in acting, she also wants to use her title of Miss India Scotland 2016 to raise money for charities, help local businesses, carry out community work, and also become a great role model for others.
Kamillah's hobbies include playing the piano, photography and fashion. One of her biggest passions is dance and she is professionally trained in Ballet, Modern, Tap & Bollywood dance. In addition to becoming Miss Scotland 2016 Kamillah also won the national award of Miss Elegance 2016.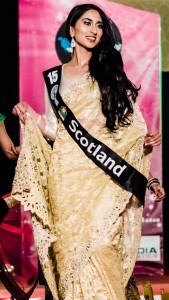 How did you find the Miss India UK experience?
Pageants are a truly valuable experience for any girl to go through because it allows them to experience insight into the real world and similar industries and teaches us how to shape and mould to fit them. My journey was beautiful and I would like to specially thank the Miss India UK organisation and my National Director Samerah Elisa for providing me with this life changing experience.
Tell us about the Global Final?
It has been such an incredible and overwhelming experience to take part in a worldwide pageant which provides an international platform for me to represent my county. I am so honoured and proud to be able to represent the People of Scotland and my Indian ethnicity.
The journey was a crazy scheduled week which provided insight on what's it's really like to be working in similar creative fields which require a lot of rehearsal, focus and determination. No matter how tired you are, you need to keep on going to achieve and I learnt this by experiencing the pageant week.
Miss India worldwide allowed me to meet the sweetest, highly educated and well-mannered girls who come from across the globe and I can now say I have made friends for life in so many different parts of the world. I also got to experience a lot of team work and moral support as each contestant would not stop motivating one another which was so beautiful.
Future Plans
Now that Kamillah is back from the USA, as a key title holder and Brand Ambassador for Miss India Scotland, she will be engaging in a multitude of media and public appearances. As Kamillah has always dreamt of being a Bollywood actress, she is currently developing her acting skills and will be visiting Bollywood in the upcoming months.
Samerah Elisa, National Director Miss India UK, said:
'Kamillah stood out to me from her audition back in the Summer, she was only 17 when she applied and I was so impressed by her professionalism and complete focus on her dreams. I could see how much the pageant meant to het and I am thrilled to have her as a World Finalist. She is an absolute delight to work with a natural star.'