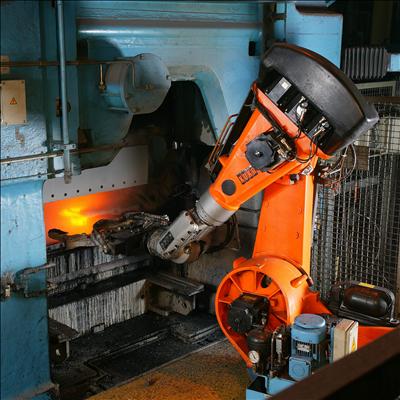 According to a study by Oxford University and Deloitte, a business advisory firm, over 850,000 public sector jobs could be lost to automation by 2030. The report showed that automation would save the public sector £17bn in wages by that time. It added that administrative jobs have the highest risk of being automated. For local governments, the number of admin jobs available would fall from 87,000 (as of 2015) to a mere 4000.
However other industries aren't exempt. Teachers, social workers and the police fears are also feared to be affected, with a 23% risk. This is in addition to a mass loss of jobs already due by way of the government's austerity cuts. Fortunately, given they are interactive roles requiring a "high degree of personal interaction" the risk for these jobs being automated is relatively low.
According to previous Deloitte research, all sectors will be affected by automatic within the next two decades. 74% of transport and storage jobs have a high risk of being automated, wholesale and retail has a 59% chance and manufacturing has a 56% chance. Jobs in the NHS and care industries have a much lower risk in comparison.
Senior staff positions have a very low risk as "cognitive roles that mostly require strategic thinking and complex reasoning, including finance directors and chief executives" have just a 14% of automation. These staff currently make up 20% of the workforce.
The global head of public sector at Deloitte, Mike Turley, said:
We are already seeing examples of technology playing a role in the public sector. Robotic processes are supporting local government in their data entry, driverless trains are becoming more widespread and sensor technology is being used in hospitals and care homes to monitors patients and give nurses and carers more time for quality patient interaction.
"Automation will not displace employees overnight. Its impact is gradual and manageable and there could well be social or political resistance to the full deployment of technology in place of people.
"Our wider research on automation also shows that while jobs are displaced by automation, new, higher-skilled and better paying jobs are created as a result."