Super Icon Kiran Rai shared the lime light last night in front of 20 freelance photographers and television productions, including Spanish channel Juntos TV and UK Three bloke Productions which filmed the entire event.
Inspiring actors aged 18-23 gained experience and took part in the night by walking on the catwalk and working alongside the actor and model Rai himself. Britain's Got Talent semi-finalists dance crew Nemesis performed as well as UK top rappers including Kyle Letterman and Handles.  As well as the rappers, performances included UK top magician Rahul Singh who showed off tricks across the crowd.
There were sombre, emotional points to the night, such as when it was revealed that 24 year old super model Rai suffers from great anxiety, a mental health condition that affect many around the world. Kiran Rai said:
'I want to come clean, I suffer even today from anxiety but I want to prove to young people that even with mental health issues, it's ok and you can get help and make a success in life. I want to say a massive thank you for Ralph Periera who has given me this opportunity and I want to say thank you to my mum and dad who watched me being mentally abusive but stood beside me. I'm a misguided person who wants to be loved but just found it hard to deal with relationships because I was obsessed with getting my career to the very best it could be'.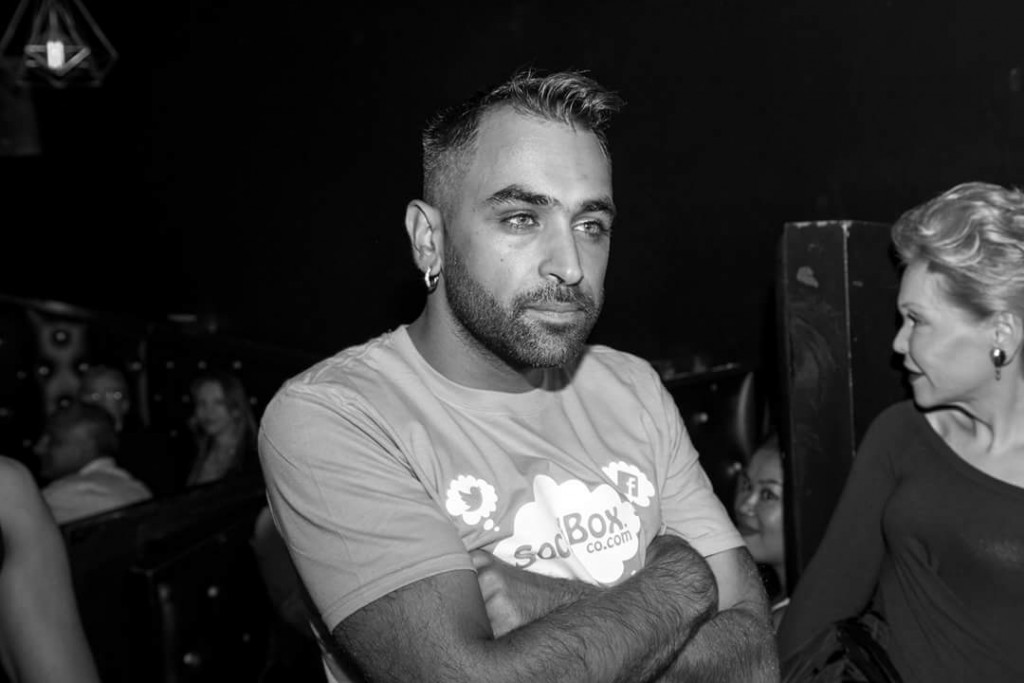 The launch event was a digital media product called Social Box, a London and Australian based company that made Kiran Rai their face and brand ambassador, running the entire event. Syed (model) said:
' It was such a great experience working alongside Kiran, and having a chance to run the catwalk with him was so unreal. I mean that guy is a powerful tool in the industry.'
Another UK inspiring model, Jasmin Singh, said:
'It was crazy that he allowed all these young people to walk him, he is such an inspiration to other young British people and even the British Asians that would love to be where he is today.'
The show ended with over 120 guests watching the model walk down the aisle.
Kiran Rai Q&A
Kiran how do you feel this event went?
I think it went great, the crowd was great, people enjoyed themselves, it was fun.
Is Social Box benefit just to small companies?
No it's for everyone, you would be surprised but we want to work with young people and make sure people benefit from this. I suffer and have come clean that my mental health is not 100% but I want people to know that it's ok, and I am here to help people.
Do you feel like you have gone away from Asian film and television?
I am working on a huge project this year that will make huge news soon, I am just working on this project and I can't wait to release it.