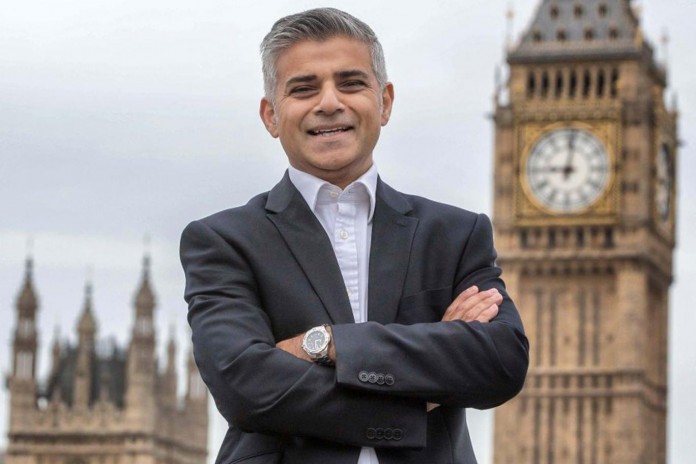 In celebration of the end of Ramadan, the Mayor of London Sadiq Khan has announced plans for this year's Eid Festival in Trafalgar Square on Saturday 9 July.
Thousands of Londoners and visitors to the capital are expected to head to the free event, to sample music and food from around the world, alongside a variety of special activities.
The Eid Festival is open to all Londoners and visitors to the capital of all backgrounds and faiths, with an array of entertainment and attractions for the whole family to enjoy, including live performances, arts and crafts, exhibitions, calligraphy, henna, face painting and more.
It follows the Mayor's work to unite all of London's communities during Ramadan, in a variety of events and interfaith Iftars across the city.
The Mayor of London Sadiq Khan said: "Eid Mubarak to Muslims here in London and around the world. This year's Ramadan has been one of the longest fasts in over 30 years. Although it has been quite challenging, I've thoroughly enjoyed the past month, my first Ramadan as the Mayor of London.
"It has been a great opportunity to bring together London's many communities – to me, that's what Ramadan is all about.
"It is now more important than ever to unite as Londoners and extend our hands of friendship in light of the EU referendum, the recent surge in hate crime and the terrible atrocities in Istanbul.
"I encourage Londoners from all backgrounds and visitors to the city to come together at this year's Eid Festival to celebrate the diversity and tolerance that is at the heart of our great city.
"It is set to be one of the best yet, with a brilliant line-up of performances, food and Islamic culture. Eid Mubarak!"
The focus of this year's Eid Festival will be on the achievements of Muslim women in the creative industries, sport, art, fashion, business and other areas.
As well as some top female talent on stage, there will be a 'bazaar' style market area, with stalls from SMEs and grassroots organisations owned by Muslim women. An assortment of clothing, jewellery, Islamic arts and crafts and books will be on offer.
Another highlight at Trafalgar Square is the international food market, with a wide selection of fine halal fare from around the world including Egyptian, Indian, Pakistani, Turkish, Indonesian, Moroccan, Malaysian and Palestinian.
There will be a huge mix of traditional and contemporary performances throughout the day with Nasheed artists including Saif Adam and Cheb Nacim.
Bringing an international vibe to the festival will be a special Malaysian performance, Turkish acts, an Indonesian Balinese act as well as female group Pearls of Islam, bringing a mixture of Nasheeds, rap, poetry and spoken word.
Another female group on stage will be Poetic Pilgrimage, a British Muslim hip-hop duo who have been performing since 2002, and have featured on many national TV programmes.
Festival-goers will also have the opportunity to see Peter Sanders' Art of Integration Exhibition in the UK for the first time.  Sanders is the world's pre-eminent photographer of the Muslim world and has produced various high profile exhibitions around the world which showcases Islam and Muslims in different environments.
The Art of Integration exhibition, sponsored by City Circle, is a graceful and visually poetic reminder that Muslims have been a part of British life for well over a century and who continue to make an important contribution to the United Kingdom's rich cultural diversity.
Other highlights at the event include a catwalk show featuring designers from around the world showcasing modern Abayas and traditional and modern outfits.
Visitors can test their skills in Arabic art and geometry with The Prince's School of Traditional Arts, and children will be entertained by face-painting, henna tattoos and story-telling from writer Hajera Memon, who created the world's first pop-up and play book telling a story from the Holy Quran.
This year, the Eid Festival is supported by Lebara Mobile, Islamic Relief and The BBC Asian Network.