 Nobel prize winner criticises Whitehouse hopeful's proposed Muslim ban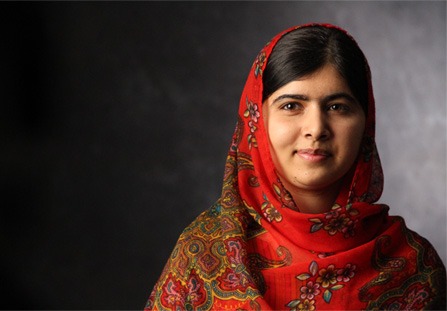 Nobel prize winner Malala Yousafzai has condemned Donald Trump's proposal to ban Muslims from entering the USA as an ideology "full of hatred".
The 18-year-old spoke out against the Republican presidential candidate's views at a ceremony marking the one-year anniversary of the Peshawar school tragedy, in which a Taliban raid on a Pakistani school last year led to the murder of 134 children.
Speaking at the ceremony in Birmingham, the young activist responded to the Whitehouse hopeful's recent comments by saying, "Well, that's really tragic that you hear these comments which are full of hatred, full of this ideology of being discriminative towards others".
Trump's proposed Muslim ban, inspired by the shooting rampage in California by a Muslim husband and wife which killed 14 people, led to heavy criticism on the politician the world over
The sombre remembrance event, organised by Malala and her family, saw the participation of two survivors of the Peshawar school attack.
Ahmad Nawaz, 14, and Mohammed Ibrahim, 13, were both students at the army-run school in the north-western Pakistani city of Peshawar and were present at the school on the day which saw nine extremists scale the school's walls, throwing grenades and opening indiscriminate fire on teachers and pupils alike.
Malala said: "It's not just needed in Pakistan but across the world. If we want to end terrorism we need to bring quality education so we defeat the mindset of terrorism mentality and of hatred."
Nawaz, who was shot in the arm during the raid that killed his brother, recalled the horrifying day of the Peshawar school attack.
"I saw my teacher burned alive in that incident and the friends with whom I was playing," he said.
"I was surrounded by the dead bodies of those friends. So it was the horrifying experience of my life and I still have nightmares."
The Peshawar attack led to the resurfacing of terrible memories for Malala's parents, whose daughter's public promotion for girls education led to her being shot in the head by the Taliban in 2012.
Malala's father said, "When I was watching all these graphics and all these news on television, my wife was crying, I was crying.
"It was unbearable. It was very hard to watch. Our own trauma revived.
"We don't curse people, it's a sin to curse and we never cursed Talibans for attacking our daughter, but I must say we cursed them that day."