 Big Names Agree for Inaugural Tournament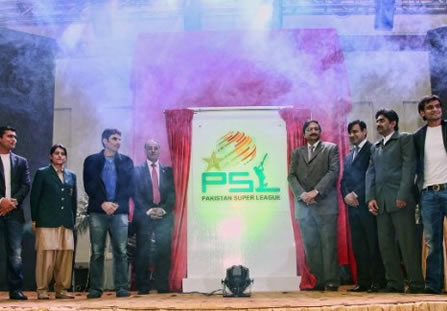 The Pakistan Cricket Board (PCB) has announced that the Pakistan Super League (PSL) will be held from 4th Feb to 24th February 2016 in Dubai and Sharjah, UAE, during which a total of 24 matches will be played over a 21-day period.
"The PSL has already floated tenders for broadcasters and producers. This will be followed by a tendering process for sponsorships in the second week of October.
Franchise owners will be inducted between mid to end November after which the foreign and local players will be drafted and teams constituted", said Najam Sethi, Chairman of the Governing Council of the PSL. 
Some of the big names who have consented to play the PSL include  Kevin Pietersen, Chris Gayle, Kieron Pollard, Andre Russell, Dwayne Bravo, Luke Wright, Shakib al Hassan, Lasith Malinga, Sunil Narine, and Angelo Mathews. 
Five teams – Quetta, Karachi, Peshawar, Lahore, and Islamabad – will be vying for glory in the first edition of PSL. The teams will comprise the top T20 players from the world with the latest tally of foreign player signing consents standing at an impressive 132. The players will be selected through a draft process in December. "There is a pool of top coaches also from which franchise owners will be able to pick and chose", said Mr Sethi. 
PSL will offer up to $1 million in prize money. Each franchise will be able to draft players and coaches for the team within a budget of $1 million.