 Theatre Shows Guru in a Negative Role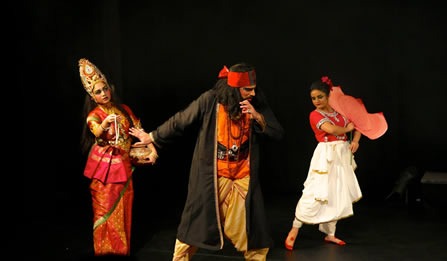 Protesters from the Hindu religion are to voice their anger over a production due to be preformed at a Birmingham theatre.
Individuals from the Central Valmiki Sabha International are said to be angered after the play seemed to be depicting their guru as a villain.
The play, Valmiki Pratibha, shows the group's guru, Bhagwan Valmiki GI, as a robber, looter and killer.
The protest is due to be held this Sunday, 30th August, outside the Mac arts centre. "There is a great deal of upset within our community," Jagdish Rai, general secretary of Central Valmiki Sabha UK, said.
"There has never been any evidence to suggest that our guru was a thief, he came from royalty.
"We will not have this and this is why we are planning this protest. There are people from all faiths attending because they want to support our cause. If someone was saying something against their faith, they would feel the same.
"This will be a peaceful protest. We are not interested in violence, we just want to get our message across. There will be a lot of people there because there is a great strength of feeling about this. We are fine for the play to go ahead, but we want them to eliminate the part where they depict the person we worship as a thief and a thug because we do not believe this to be the case."
The play is based on Indian classical mythology. It follows the story of a blood-thirsty bandit who renounces violence and greed and transforms into the pious sage Valmiki and is being choreographed by Mitali Dev.
Ms Dev said: "It has been an immensely positive experience to work with young people in choreographing and creating this show which recognises the wealth of talent we have in the community. We are very excited to be taking Valmiki Pratibha to audiences in Birmingham who, I hope, will join us in celebrating this wonderful opera."