 Jailed for Over 17 Years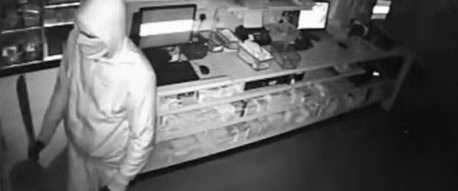 A trio of machete wielding robbers, who repeatedly stabbed a Birmingham postmaster in the leg as they tried to steal his takings, have been jailed for over 17 years. 
Tayyab Ayaz, 20, Ilyas Khan, 18, and 17-year-old Umar Mahmood were sentenced Friday (10 July) after previously admitting carrying out the armed robbery on 27 May. 
The postmaster's ordeal began just after 8.30am when he went to open up Moseley post office on Church Road for the day. 
The 67-year-old had just opened the shutters when the three rushed at him, threatening to "cut him" if he did not open the post office. 
When he was unable to do so, the men cut him several times to the leg with their machetes, severing a tendon. The postmaster was dragged around the premises and asked to open up the pharmacy until a knock was heard at the door, startling the robbers who went to hide upstairs. 
The postmaster seized his opportunity to escape and managed to make his way outside to officers, who had already been alerted to the robbery and were containing the area. 
Officers from the force's dog unit arrived shortly after and, with the help of their canine colleagues, they arrested the robbers inside the premises. 
Ayaz, of Brighton Road, Balsall Heath, Khan of Kingswood Road, Moseley, and Mahmood pleaded guilty to robbery and possession of the knife on 11 June. Ayaz was sentenced to six years; Khan and Mahmood received sentences of five years and eight months at Birmingham Crown Court.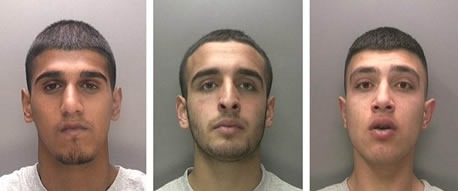 Detective Constable Lawrence Shannon said: "The sentence handed to Ayaz, Khan and the teen, which reflects the serious nature of their crime. 
"They were willing to use a significant amount of violence in order to get what they wanted and the streets of Birmingham are now safer with these three locked away for a considerable amount of time. 
"I would like to commend the postmaster's bravery during this robbery and we hope this sentence provides some comfort to him as he continues to recover from his injuries."