 Police Appeal After Women Forced to Give Money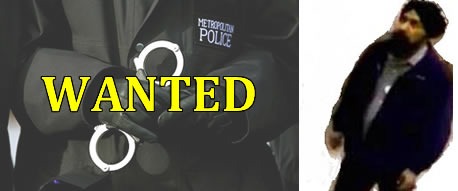 "Claiming he was from a Handsworth temple and collecting money for hungry kiddies, the chap has knocked on the woman's door and asked for a donation," said investigating officer PC Andy Bishop. 
"She handed over £120 and the man went away."
Five days later, on Tuesday 5 May, the same man returned to the house and insisted on conducting prayers with the woman. 
Once inside the family home the man said that he would kill the woman's daughters who are in their late teens and early twenties, if she didn't hand over more money.
"Terrified, the lady has handed over £1,000… but that wasn't enough," added PC Bishop.
"The bogus charity worker then demanded that she hand over her family's treasured jewellery."
The con man escaped with thousands of pounds of gold and gems.
PC Bishop said: "This man has preyed on the woman's good nature by claiming to be a religious man or guru. I can think of no religion which would advocate such despicable actions.

 

"It is quite possible others have been targeted in this way and I would urge those people to come forward too."
The crime was reported to police on 1 June when an investigation was launched. Officers have spoken to locals and reviewed hours of CCTV footage in the area before securing an image of the suspect.
Anyone who can help PC Bishop identify the man in the CCTV should call 101. Information can be passed on anonymously via the independent charity Crimestoppers on 0800 555 111.