 A Heartwarming Tale of Ice-Skating Amidst the Struggle for Survival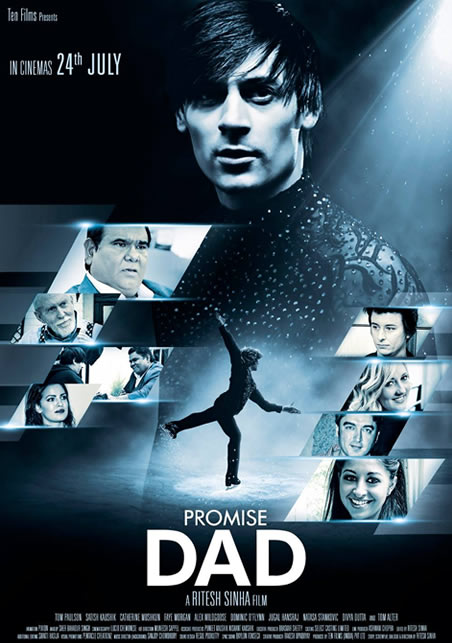 UK cinemagoers will be taken on an emotional journey this summer with 
Promise Dad – an extraordinary story that follows 'Malay' played by British skater Tom Paulson on his journey to discover his passion for ice-skating whilst defying all odds.
Shot in London, this British film made by debut Indian filmmaker Ritesh Sinha narrates a tale of an British working-class family and the struggles that come with it.
It beautifully essays the awe-inspiring relationship of a loving father who on discovering his son's talent and passion fights against all odds including Financial constraints to fulfill the dreams of his son becoming a skating champion.
The film introduces young British ice-skater Tom Paulson in lead,  Manchester-born Catherine Mushkun as the lead actress with Faye Morgan and Alex Wildgoose and a seasoned cast of Indian actors Satish Kaushik (Brick Lane Fame), Tom Alter, Jugal Hansraj, Natasa Stankovik and Divya Dutta.
The film is sure to draw cinemagoers across the UK for its honesty, sincerity, engaging and power-pact performances and deeply touching story that everyone will relate to. It sets the benchmark in the portrayal of true sportsmanship and the most intense competition in the world of ice-skating whilst touching upon the warmth and commitment between a father and son.
Synopsis
Promise Dad is an extraordinary story about '
Malay' – a boy obsessed with ice-skating. Set against the backdrop of shattered dreams, isolation, and loneliness that failure brings – Promise Dad explores the passionate tale of Malay's commitment to fulfill the dreams.