 Compering The Premiere Are Celebrity Couple Sunny and Shay

Wolverhampton is gearing up to host the glitzy UK premiere of one of the most eagerly anticipated Punjabi movies of the year in what is being seen as a major coup for the city.
Home to one of the country's largest Punjabi Sikh communities, Wolverhampton beat competition from London and other major cities to land the first screening of 'Yoddah The Warrior'.
The city's Light House Cinema, in Fryer Street, will roll out the red carpet on Tuesday evening to welcome the film's stars and other invited VIPs.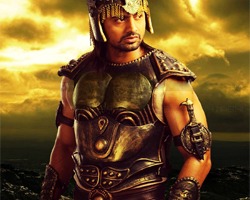 All eyes will be on Kuljinder Singh Sidhu who plays the title role of Yoddha and also co-wrote and co-produced the film.
Limited space outside the Light House will be available for film fans who want to come along and see Kuljinder on the red carpet before he goes inside.
Yoddha The Warrior tells the story of an ordinary Sikh man who becomes a fearless warrior through fate and circumstance.
VIPs invited to attend include the Mayor of Wolverhampton Cllr Mike Heap, Chancellor of the University of Wolverhampton the Rt Hon Lord Paul of Marylebone, local Sikh community leaders and representatives from Sikh charity organisations, Asian music artists, local film students and representatives from local businesses.
Compering the premiere will be Channel 4 stars and BBC WM presenters Sunny and Shay Grewal.
Kuljinder Singh Sidhu, star of Yoddha The Warrior, said: "We are delighted to be coming to Wolverhampton next week and thank you to the city for the warm welcome you have given us so far.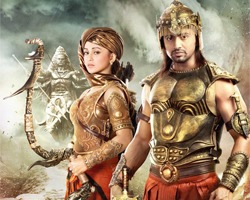 "The city motto is Out of Darkness Cometh Light and that fits perfectly with the film's theme about goodness."
Councillor Elias Mattu, Wolverhampton City Council's cabinet member for leisure and community, explained that the city landed the premiere after wowing the film's distributors with a welcoming, speedy, can-do attitude.
He said: "We are a natural choice to host the premiere for this film when you consider we have 22,700 Sikhs living in Wolverhampton – the 2nd largest Punjabi community in the country.
"Our marketing slogan here is 'Wolverhampton – Making It Happen' and that's exactly what we did.
"As soon as we got the call from distributors Dharam Seva Films and Records during our inaugural Business Week, we pulled out all the stops to bring the event here."
Wolverhampton's super-diversity makes it a 'world city' – people of 90 different nationalities live here and the city has a strong, established and thriving Sikh community that is 22,689 strong (9.1% of the total population) – the second largest community of Sikhs in England.
Fans will have the opportunity to meet the actors and get autographs outside the Light House Cinema at 6.30 pm.
Yoddha The Warrior premieres at Light House Cinema in Wolverhampton on Tuesday 28 October and will be screened nationwide from 31st October.