 Released by West Midlands Police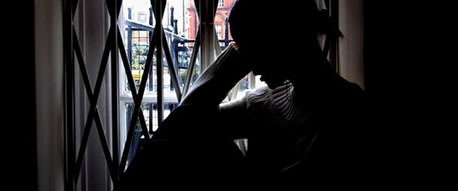 Birmingham is the latest city to become embroiled in child grooming crimes mirroring the cases of Rotherham, Rochdale and Derbyshire. A damning police report has revealed that 75% of on-street grooming gangs in the West Midlands are of Asian background, whilst 82% of victims aged 14-16 years old were white.
Another shocking fact reveals councils and social services have inadequately helped vulnerable victims. Some groomers were never prosecuted whilst victims were known to be locked in guarded accommodation for their own protection. The statistics were part of a confidential report from West Midlands Police.
Children's Society, who aid disadvantaged children in the UK, previously warned that vulnerable children were being taken to hotels around the West Midlands, supplied with drugs and alcohol before being abused.
Another report stated that 111 youngsters were at risk of child sexual exploitation in Birmingham last year, with the youngest just 11-years-old and almost half of them under the age of 15.
The grim results were revealed by Birmingham Safeguarding Children Board (BSCB) in the Child Sexual Exploitation (CSE) Prevention and Intervention Strategy published in September 2013.
It said: "The partnership arrangements in Birmingham are currently failing to protect our children from child sexual exploitation.
"Perhaps the clearest indicator of this is reflected in that at the time of writing this strategy, there are three young people, the victims of child sexual exploitation, who are subject to a Secure Accommodation Order whilst the perpetrators of these horrific crimes remain at liberty and continue to target other children. The absence of the prosecutions of these offenders is startling.
"Partner inaction may indicate that there is sometimes a reluctance to use the statutory powers available to them, and this is unacceptable."
The ethnicity of the assailants is a key issue where, similar to previous cases, Asian gangs are being convicted of abusing girls. In areas such as Oxford, Rochdale and Rotherham, an estimated 1,400 children were abused over 16 years after failings of public organisations.
A report to Sandwell Safeguarding Children Board (SSCB) last year built on an official West Midlands Police report containing an in depth intelligence-based report on Child Sexual Exploitation. It revealed how the Asian gangs were targeting white girls with on-street grooming.
The report outlined that 82 per cent of victims were white girls aged between 14 and 16, with 80 per cent having been reported as missing more than once, and 38 per cent having been in care. Missing children were said to be more vulnerable to abuse as revealed in these statistics.
Local authorities in Birmingham were reportedly breaking Government orders by failing to offer runaway children 'return interviews' which could have picked up details of sexual exploitation.
Children's Society added, "The Children's Commissioner's inquiry on child sexual exploitation in groups and gangs last year identified hotels, bed and breakfasts, shops and food outlets as key locations in which abuse takes place.
"…West Midlands Police, Coventry Community Safety Team and other local charities contacted hotels in the city and ran awareness-raising sessions for staff."
"The need to target, prosecute and disrupt those sexual predators who are responsible for the grooming and exploitation of children and young people is paramount.
Failings identified by both BSCB and SSCB include:
 Victim safety was either not in place or lacked multi-agency commitment and effective co-ordination;
 Disruption planning focused on victim behaviour not perpetrator behaviour, including using out of area placements and secure accommodation orders;
Opportunities were missed with regards to sharing information around perpetrators where a prosecution could not be secured, such as the use of civil injunctions and licensing practices;
There had been a lack of work to tackle peer on peer grooming;
The use of 'emotive and blaming language' between professionals, and
No Sexual Assault Referral Centre had been provided at the time for children in the West Midlands; in Sandwell, children under 16 are seen in a NHS paediatric outpatient clinic, which is not forensically secure.