 School Children Get Chance to Perform at Royal Albert Hall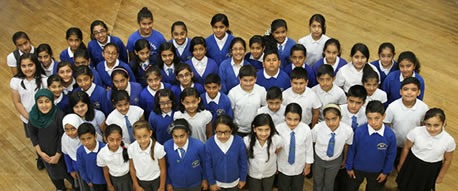 On 10 November, nearly 700 children from the Parkinson Lane Community Primary School and Calderdale Music Service in Halifax will take to the world's most famous stage for the Schools Prom. The Calderdale Massed Ensemble will perform at the 'Metamorphosis' themed concert in the first of three evenings of the Schools Prom concert series presented by national youth music organisation Music for Youth. 
Calderdale were delighted to be chosen to perform following an application process, which included submissions from several well-known national music hubs.
The school will embark upon a song made famous by the Qawwali Nusrat Fateh Ali Khan. The school's ambitious project emanates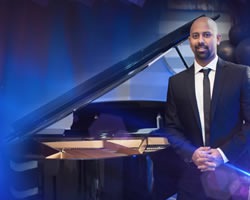 from work undertaken, which looked at community cohesion work studying Razia Sultan. They explored themes of equal opportunities, right versus wrong, just against the unjust and what we leave our loved ones when we pass on.
The 650 children have been taught Qawwal "Tumhein Dil lagi" by Shahbaz Hussain and Bobby R.S, established artists in their own rights. This project presents a way of learning and experiencing new music styles to blend and amalgamate the different genres of art, namely dance, drama and music, to showcase a truly exceptional performance at the Royal Albert Hall.
The schools involved in the project are All Saints CE (VA) J & I School, Holy Trinity P.S CE, Luddenden CE School, Mount Pellon Primary Academy, Parkinson Lane Community Primary School, St Augustine's CE, St Mary's Catholic PS, Warley Road PS, Halifax High, The Crossley Heath School, The North Halifax Grammar School.   
Rizwana Ahmed, deputy headteacher, acknowledged the hard work undertaken by pupils and staff. "The staff of the school have really excelled themselves, the children rose to the occasion and performed the play and song in a manner that made them stand out from the outstanding. Having seen the children performing I know the audience of the Royal Albert Hall will not be disappointed."
Mrs Akhtar Hussain informed us that the song depicts a battle with chants being thrown from one party to another. "At intervals the chants are broken by individual performers that made your insides glow with pride."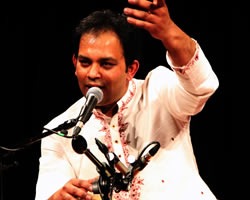 All children will wear costumes; an interpretive dance will accompany the 650 strong choir, giving the audience an aural and visual feast whilst inviting them to become a part of the battle and for good to overcome wrong.
An audience at the Victoria Theatre enjoyed a sneak preview in July, which was very well received with much of the audience hoping to make the journey to see them perform for a second time at the Royal Albert Hall.
A flash mob was also performed on the 14th of October in the centre of Halifax and where 650 children all coming out and singing. This also came on ITV Calendar News on Wednesday 15th October.