 Six Artists To Look Out For This October

Jagzstar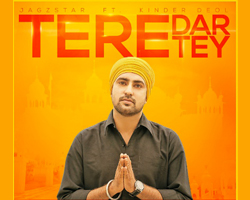 Jagztar is a up and coming young producer who has been carefully learning his craft over the last few years, under some of the biggest names in Punjabi music. 'Tere Dar Tey' is his first third foray into music and gives a small insight into his musical imprint.
Teaming up with young talented vocalist Kinder Deol, 'Tere Dar Tey' has also been written by Deol, who was behind the international super-hit single 'Gabru' by Yo Yo Honey Singh & J-Star in 2011. The video was produced by up and coming director Goldi Hayer.
'Tere Dar Tey' is set to release 2nd October 2014 via E3UK Records worldwide on all leading digital outlets.


Nasif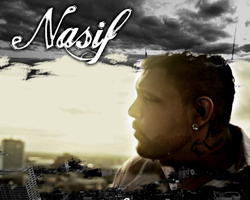 October 2nd will see the release of the debut single by Punjabi rapper Nasif with 'I Need A Girl' – set to release worldwide via all leading digital outlets!
Born and raised in the German city of Frankfurt, Nasif grew up in a tough inner-city environment, with the possibility of trouble only being a step in the wrong direction away. As a South-Asian growing up in Frankfurt, it was always difficult for Nasif and he constantly found himself in trouble with the law.
It was these constant altercations with the law that led Nasif to music. Initially, starting to write lyrics and relay his thoughts via pen onto paper, Nasif found a way to express himself without getting himself in trouble.
Nasif found himself moving to the UK in 2007, as he found his love for music slowly taking over his life. As he began to write, the urge to make music would soon become obsessive, and led him to meet UK Producer GV, via a common friend, Punjabi superstar Garry Sandhu.
Keen to pursue his unique take on Punjabi rap, GV and Nasif set about to work on his debut single. In this time, Nasif was approached by The Dark MC to feature on the single 'I'm a King' (The New Generation). However it was the musical fusion between GV and Nasif that spawned 'I Need A Girl'.
Set for a worldwide release on 2nd October 'I Need A Girl' by Nasif feat GV will be available via all leading digital outlets!

Dj Sugar Ray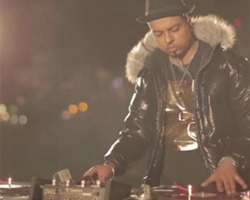 Jazz Virk quotes "I'm always working with great talented artists. Dj Sugar Ray is the first one I'm representing for the first time in my life and had a duty to make this first video of it's kind in the world, a talent to be reckoned with, watch it here!
Directed by Jazz Virk. Here is the Full Video by DJ Sugar Scratch Ray's, a master scratch artist.
"Being an avid listener of music from a young age eventually led me into being a single deck scratch dj…a tool which enabled me to illustrate an imaginative way of thinking to the music i was listening to."
"Enjoyed watching and learning from The Technics DMC World Dj Championship's & also learning scratch techniques from Scratch Legend Dj Q Bert's DO-IT YOURSELF scratch dvd's and the more extensive Scratchlopedia Breaktannica and also learning via the medium that is YouTube.Improvisation is what i enjoy most…picking records randomly in a lucky dip manor mainly to the Breakbeat genre and scratching to these records feels much more natural to me."
Desi Method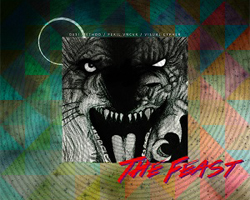 Introducing Mali and Esjay, two Vancouver based music producers better known as "Desi Method".
For their latest project they got together with some very talented Vancouver based musicians to create a unique sound that hiphop, electro and bhangra fans could enjoy. At the same time, the group wanted to showcase the movement and sound of desi music coming from Vancouver.
The mixtape features Quixotic, a Pakistani-Canadian rapper, who spits thought-provoking verses on the Hip Hop banger "Trapped in the 171". It also showcases two unique bhangra jams. First, Mali sings a cover of a classic Surjit Bindrakhia track in the midst of heavy 808's and eerie synths. The second bhangra track, Fakhir, displays Sukhraj's smooth vocals over some unpredictably-crazy Desi Method production. The album wraps up with a re-edit of Shalini's Radiophonic, two Esjay instrumentals and a HYPE remix for Ambersariya from the film Fukrey.
JUS–H
Debut singer Jus–H is ready to launch his singing career with his debut offering Nach Nach, releasing October 9th Worldwide.
Jus–H  Born and raised in Birmingham started singing at the age of 15 where he was taught by his Gurus Nirmal Johal, Ranjita and Bhai Balwant Singh Josh. Jus–H who is one of the few singers that still does riaaz daily,  plays the harmonium, tabla and Dhol has put in years of practice before he decided to take to the stage. 
Nach Nach is produced by Coventry based producer Jag Bancil, Jag began producing at the age of 15 at home where he listened to all genres of music as music to him was universal and playing many instruments such as the Harmonium, Piano and Dhol. Reproducing songs and music Jag found his own style and way in music with inspirations such as Sukhshinder Shinda, Aman Hayre, RDB, Dr Zeus and YoYo Honey Singh.
Jus-H is one of those rare singers that is inspired by classical music and sufi rhythms inspired by singers like Shiv Kumar Batalvi, Late Ustad Nusrat Fateh Ali Khan and Ghulam Ali but his biggest inspiration was his father Kamaljit Sanghera. " I love music, all genres, there is a meaning to every song be it fast or slow. I can't wait to launch my career it's taken years of practice and patience, thanks to Jag Bancil for putting together amazing music, I just  hope everyone likes it" ~Jus–H
Nach Nach is a cheeky dance number about a boy and girl who's presence to each other is undeniable. The boy sees her dancing and expresses through his lyrics how beautiful she is when she moves to a dhol beat or looks at him whilst smiling at him without anyone but him noticing. 
Jus-H and Jag seem to have teamed up as a lethal duo to produce a dancefloor hit with their first project.
Suman
London based 'DS', better known to many as 'Suman' has spent a decade behind the scenes in the music industry, gathering ideas and experiences which has inspired her to create her own unique style of music.
Her amazing debut, self produced single 'Calling' is a juxtaposition of Urban, Bhangra and Hip-Hop with a versatile vocal performance providing the listener with a taste of worldwide cultures mixed with contemporary sounds.
After enjoying the huge success of her recent collaboration with Jazzy B on his worldwide smash 'Feem' and featuring on the brilliant 'We Just Wanna Party' by Dr Zeus & Nyvaan, DS has a number of new projects in the pipeline with other world class artists.
From very humble beginnings, multi-talented Suman was introduced to music very early by her father 'JP' and brother Pav. She first got involved with the UK music scene at the age of 11 playing keyboards as part of a bhangra band set up by her brother with her dad on lead vocals.
DS then began to experiment with fusing sounds in a very natural organic way creating a unique style that she is now excited to present to the world.
Suman says of the release: "This is a pretty exciting time for me to finally show case my production and introduce the Darker Side (DS) of my music."
Calling releases Thursday 2nd October 2014 on Premier Records via iTunes and other digital stores. The fantastic accompanying video is out now on YouTube.
Dr Zeus Turns to Bollywood
Dr Zeus is set to make his official debut in Bollywood, with the single 'Lovely – which will appear on the film 'Happy New Year' starring Shah Rukh Khan & Deepika Padukone!
Although this is his first official song in Bollywood – Dr Zeus earlier this year claimed that he was involved in the smash hit single 'Baby Doll' which was credited to Bollywood producers Meet Bros. The song which was sung by long time Zeus associate Kanika Kapoor, had a distinctive Dr Zeus sound, yet was credited to the Bollywood duo.
'Lovely' is Dr Zeus's first officially credited foray into Bollywood, and sees him rope in Kanika Kapoor and Canadian based rapper 'Fateh'.