 Suggesed Muslim Politician Was Given Special Treatment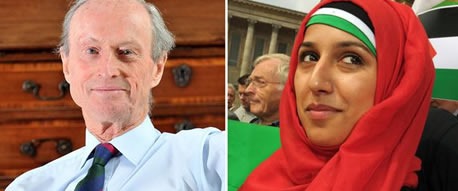 A top Conservative Councillor has become embroiled in a row after suggesting that a fellow Muslim Politician was given special treatment because of her headscarf. Councillor James Hutchings made the comments about Washwood Heath Councillor, Mariam Khan during a political discussion about the Trojan Horse scandal.
Councillor Hutchings spoke of his unhappiness at the fact that Councillor Khan's name was the only one mentioned in minutes put before a city council committee. He said, ""The only person mentioned by name is you. "I don't know why you were so privileged; perhaps it is because you are the only person wearing a headscarf."
To which Councillor Khan replied, "I assure you it is probably nothing to do with how I dress or whether or not I wear a headscarf."
City children's services boss Councillor Brigid Jones asked Councillor Hutchings, "Did you seriously suggest a woman got preferential treatment because of the way she dressed? I want to place on record my astonishment and absolute disgust."
The Tory education spokesman apologised to the meeting.
"Let's be absolutely clear, there was no criticism or prejudice intended. It is an absurd misunderstanding and in terms of anything I said which caused that misunderstanding I apologise."
Speaking exclusively to The Asian Today, Councillor Khan said, "I was shocked and disappointed at the comment as it was inappropriate especially in a meeting discussing how the Muslim community feel isolated in light of the Trojan Horse scandal. Birmingham is a diverse city and such comments are unwelcome and divisive. The matter has been referred to the monitoring officer to deal with."