 The event marks the 5th annual Brit Asia TV Music Awards

The most exciting names in the Asian music industry joined forces for the hotly anticipated announcement of the nominees for this year's Brit Asia TV Music Awards.
With over 300 VIP artists and guests under one roof at the Edgbaston Cricket Ground- this year's nominations party did not disappoint! Once again, it gave us a little taster of what is to come with the Awards Ceremony and how there is no other event of its kind.
Established as the biggest and most credible event in the British Asian music calendar, the star studded nominations party saw names from the Brit Asia TV Music Awards past and present arrive to hear this year's shortlist before opening to the public vote. It will now be down to the fans again to decide who walks away with the iconic Brit Asia TV Music Award in October, with the shortlist categories now open to the public by texting code 83149 plus the artist number. 
Never in its 5 year history has such fierce competition been witnessed among Brit Asia TV music talent. A glimpse into this year's nominees includes top artists Bambi, Raxstar, Satinder Sartaaj and Diljit Dosanjh. These have all been shortlisted by fans via the open voting system- A showcase of exciting and varied talent. 
In the Best Newcomer category is brothers-duo Bloodline, who are also nominated under the Best 'Asian Music' Producer category.
Believing that success is reliant on determination as opposed to destiny, their personal motto seems to be: "tough times don't last, but tough people do". This theme, grounded in the belief in the survival of the fittest, has also permeated into their music and their album "Evolution" is nominated for "Best Album". Well, we'll just have to see how well their hard work and determination has paid off and if they'll survive the first stage of the nomination process.
Making work quite tough for Bloodline are rival nominees Birmingham's bhangra boy band B21 who, with their comeback album 12B, are shortlisted for both the Best 'Asian Music' Producer and Best Album categories.
B21 seem to have done really well with their comeback album and, returning with the quintessentially infectious B21 sound, the artist's debut single "Dil Tharkeh" from the album sees them also shortlisted in the Best Music Video category.
In the Best International Act category, fresh from her endeavours in the acting world, is the ever-beautiful and ever-prolific bhangra queen, Miss Pooja, who has lost out on the Best Female Act category to nominees Kanika Kapoor, Tasha Tah, Sona Walia, Sazia Judge and Bambi.
Competing in both Best Urban Asian Act and Best Urban Single categories are Tazzz, Roach Killa, Raxtar and Apache Indian, with Tazzz also being shortlisted for Best 'Non-Asian Music' Producer.
"This year's Brit Asia TV Music Awards will be even bigger and better," says proud Brit Asia TV CEO- Jaz Bal.
"The Brit Asia TV Music Awards are now in their fifth year, which is a huge achievement and we have some truly incredible artists on the shortlist for this year's event. Our aim has always been to give a platform and voice to emerging and established artists; we celebrate the contribution made from these artists all year round. We are really proud of the nominees and wish them all the best. We look forward to seeing you all at the NIA in Birmingham on October 4th to witness an amazing awards night."
The nominations come to head on the 4th October at the Brit Asia TV Music Awards, which will return to Birmingham's prestigious National Indoor Arena. With the eagerly anticipated line up and headline act announcement in September, there is no doubt that this year's awards are set to make more noise than ever. 
Get voting for your favourite artist! Voting starts today, Friday 29th August.
Text the code BATV plus the number of your chosen artists to 83149. Texts charged at £1 plus your standard network rate.
Brit Asia TV Music Awards Category Nominees
Best Newcomer:
Bloodline – BATV 1 01

Bambi – BATV 1 02

Sukhi Sivia – BATV 1 03

 Mani Kaur– BATV 1 04
Parvinder Sandhar– BATV 1 05
Best International Act:
Honey Singh – BATV 2 01

Satinder Sartaaj – BATV 2 02
Miss Pooja – BATV 2 03
Diljit Dosanjh – BATV 2 04
Kanwar Grewal– BATV 2 05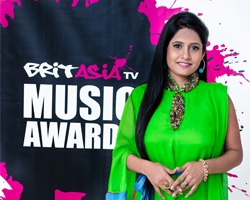 Best 'Non-Asian Music' Producer:
Tazzz – BATV 3 01

Steel Banglez – BATV 3 02
Sunit – BATV 3 03
Mumzy Stranger – BATV 3 04
DJ Limelight– BATV 3 05
Dil Tharkeh R&B by B21 – BATV 4 01
Daddy Da Cash by RDB feat. T Pain – BATV 4 02

Singhan Diyan Gaddiyan by Jazzy B – BATV 4 03

Hoi Hoi by Foji – BATV 4 04
Dil Varda by Harj Nagra feat. Sukshinder Shinda – BATV 4 05
Best Male Act:
Nafees – BATV 5 01

Jazzy B – BATV 5 02

Jay Status – BATV 5 03
Raj Bains – BATV 5 04
Jaz Dhami – BATV 5 05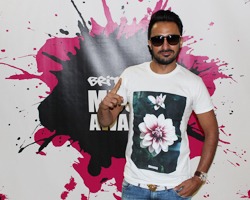 Best Female Act:
Kanika Kapoor – BATV 6 01

Tasha Tah – BATV 6 02
Sona Walia – BATV 6 03
Sazia Judge – BATV 6 04
Bambi – BATV 6 05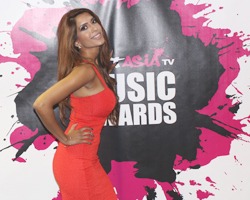 Best Band:
The Legends Band – BATV 7 01
DCS– BATV 7 02
The Entourage Live band BATV 7 03
Jazzy B Live band BATV 7 04
Malkit Singh Live Band BATV 7 05
Best Urban Asian Act:
Mumzy Stranger – BATV 8 01
Tazzz– BATV 8 02
Roach Killa– BATV 8 03
Apache Indian– BATV 8 04

Raxstar – BATV 8 05
Best Single: 
Zulfa by Jaz Dhami – BATV 9 01
Singhan Diyan Gaddiyan by Jazzy B – BATV 9 02

Dil Thor Gaya by Asif Khan– BATV 9 03
Putt Jattan De by Tru-Skool – BATV 9 04

Phatte Chuk De by PBN – BATV 9 05
Best Album:
12B by B21 – BATV 10 01

Electric by Jags Klimax – BATV 10 02
Rangrez by Sartinder Sartaaj– BATV 10 03
Cut Like A Diamond by Diamond Cut – BATV 10 04
Evolution by Bloodline – BATV 10 05
Best 'Asian Music' Producer:
PBN – BATV 11 01
Partners in Rhyme – BATV 11 02
Dr. Zeus – BATV 11 03
Bloodline – BATV 11 04
B21 – BATV 11 05
Best Club DJ:
AJD – BATV 12 01
Jags Klimax – BATV 12 02
DJ Dips – BATV 12 03
DJ Nav Udn – BATV 12 04
KanDman & DJ Limelight – BATV 12 05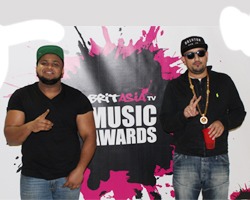 Best Urban Single:
Teardrops by Tazzz – BATV 13 01
Swag Mera Desi by Manj Musik & Rafftar- BATV 13 02
Baby Girl by Roach Killa- BATV 13 03

Ego by Raxstar- BATV 13 04
Celebrate by Apache Indian- BATV 13 05
Best Songwriter:
Tari Banwalipuria – BATV 14 01
Koki Deep – BATV 14 02
Jelly Manjeetpuri – BATV 14 03
Satinder Sartaaj – BATV 14 04
Jandu Littranwala – BATV 14 05